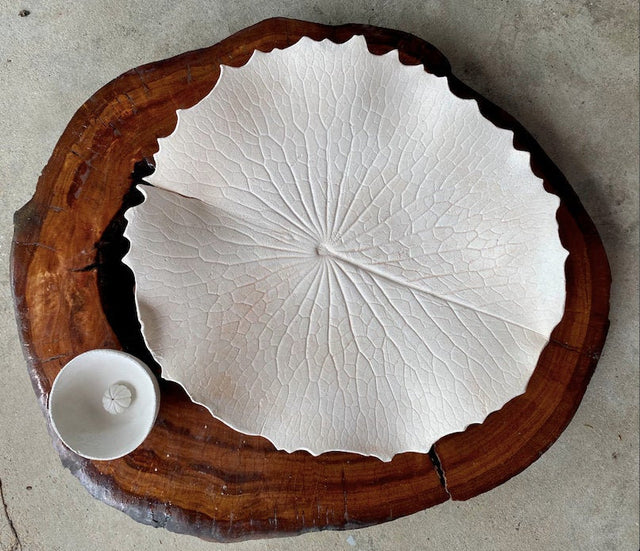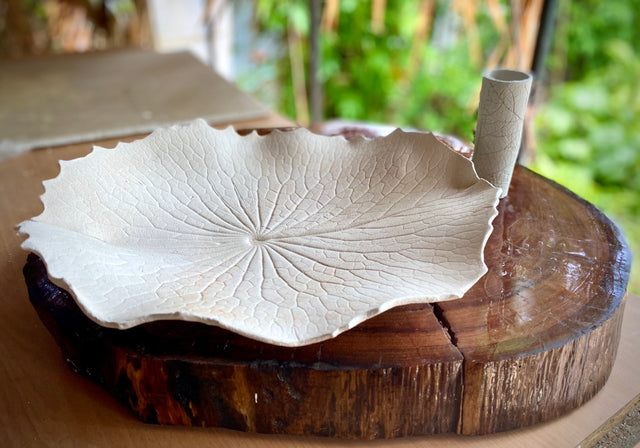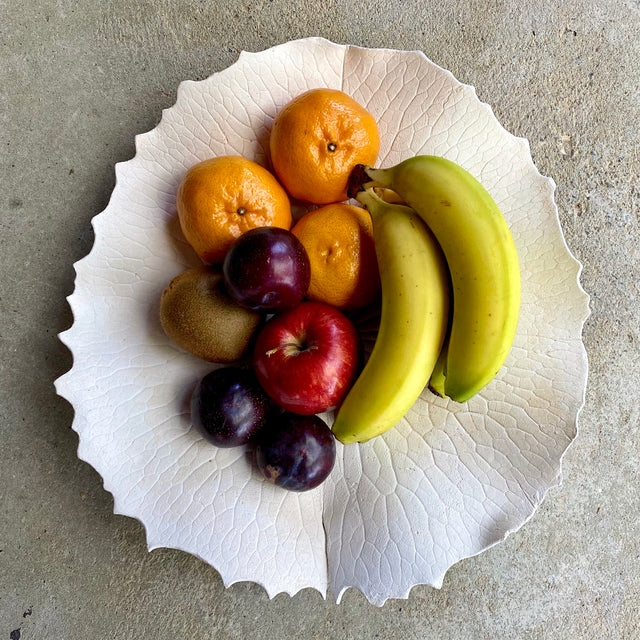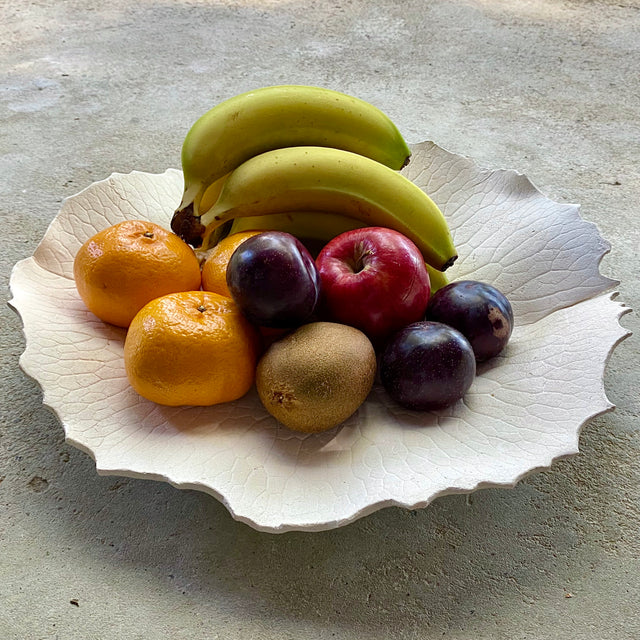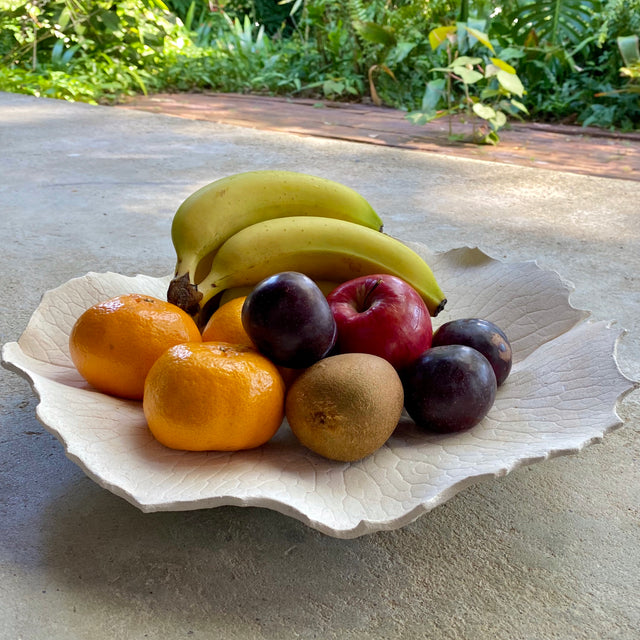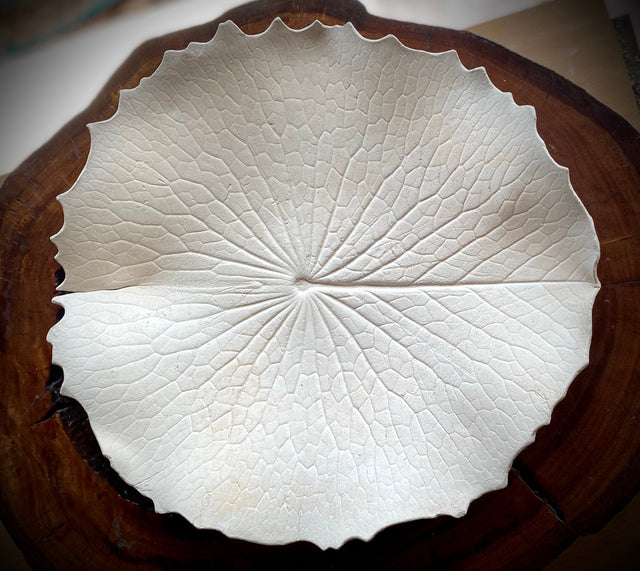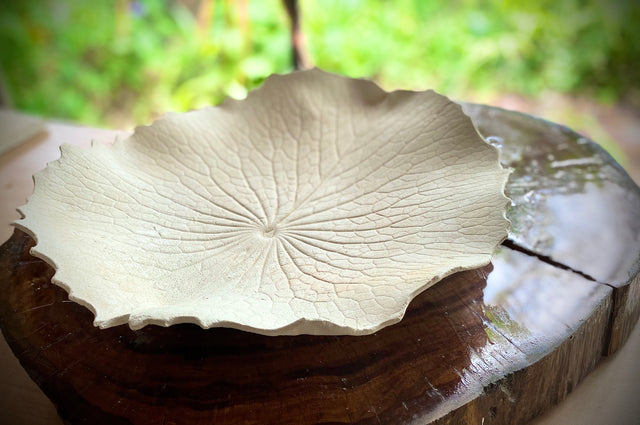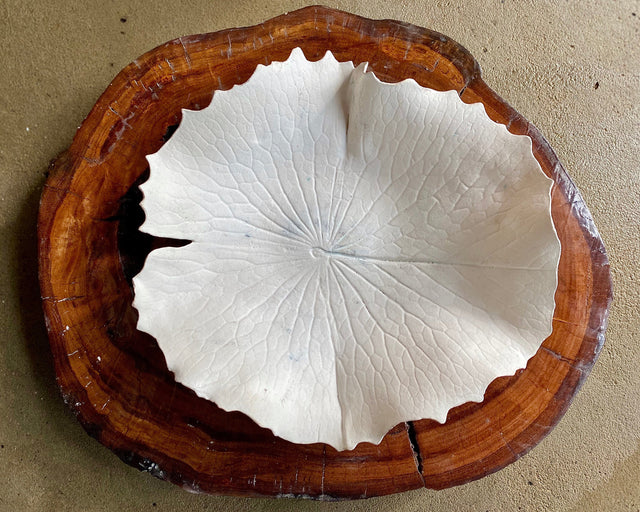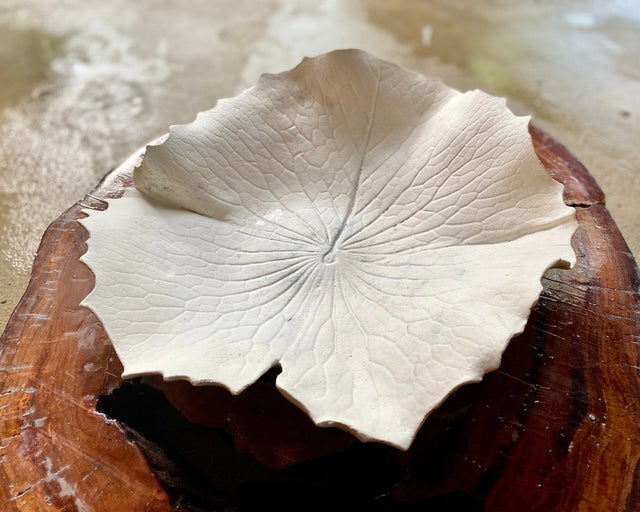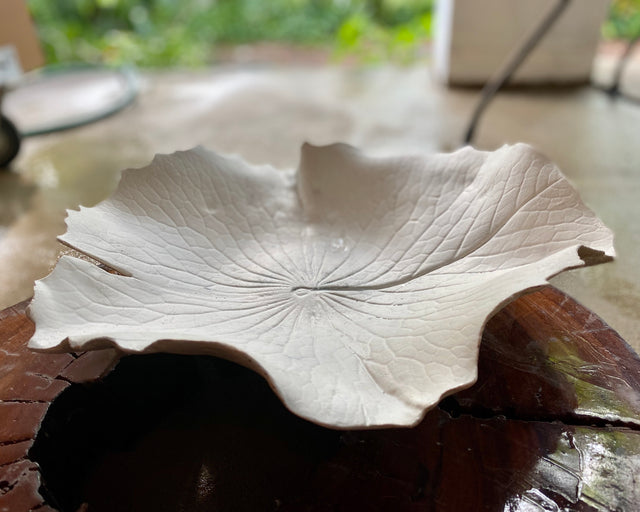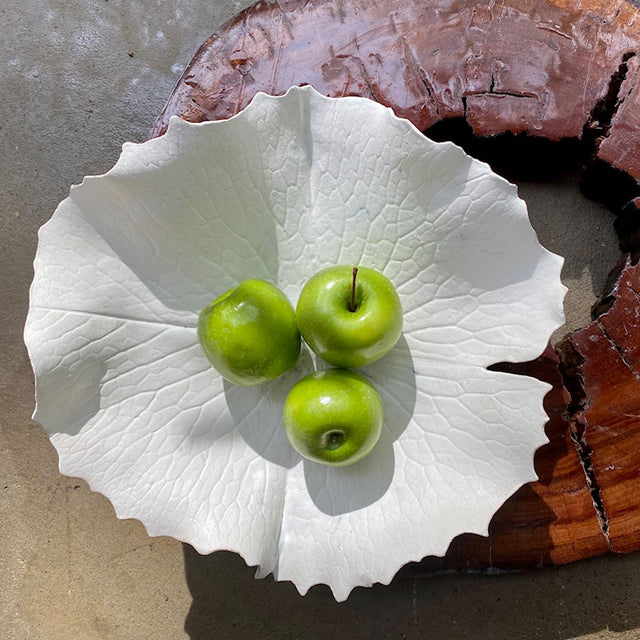 This Piece is part of my Organic Pottery Collection inspired by the shapes and colours of nature.
Available for made to order, production time takes 2-3 weeks.
I have attempted to preserve as natural look of a lotus leaf as possible, with a swirl that evokes movement. Perfect for a Fruit Bowl , it could be used for food serving and as a central dining table piece.
Brings Bohemian ambient to your home, and I think matches any interior as an independent art piece.
It is 35 wide and 33 cm deep and 8 cm high at its highest point. It is hand-built , double fired earthenware, safe to wash, resilient to high temperatures (and low) NOT dishwasher or microwave safe. I try to show as many details possible in the pictures, however they can can still seem slightly ( very slightly) different in person.
Please embrace any slight imperfections as a part of an art home- based production that makes each and every piece unique, special and handmade with love.