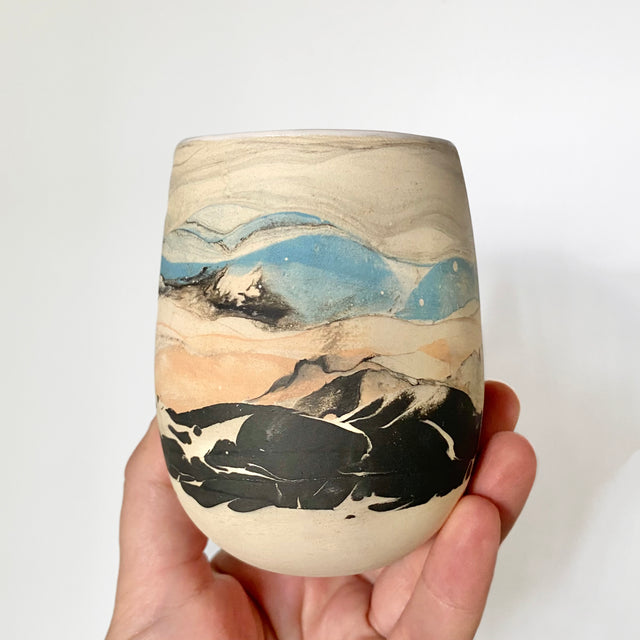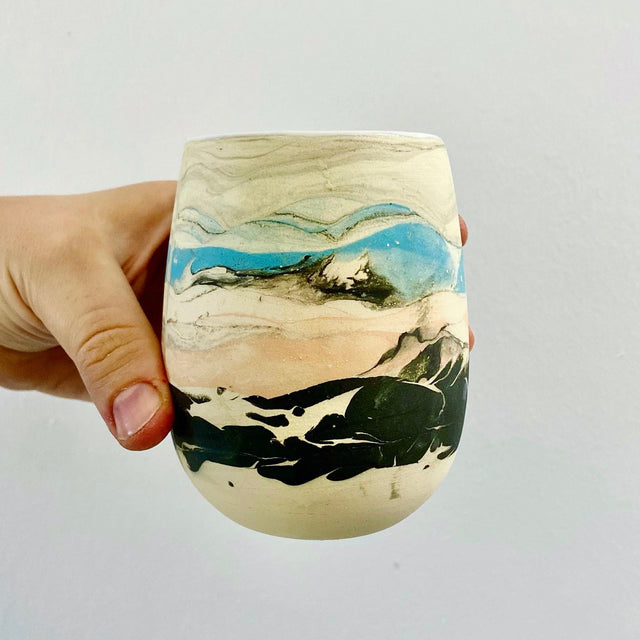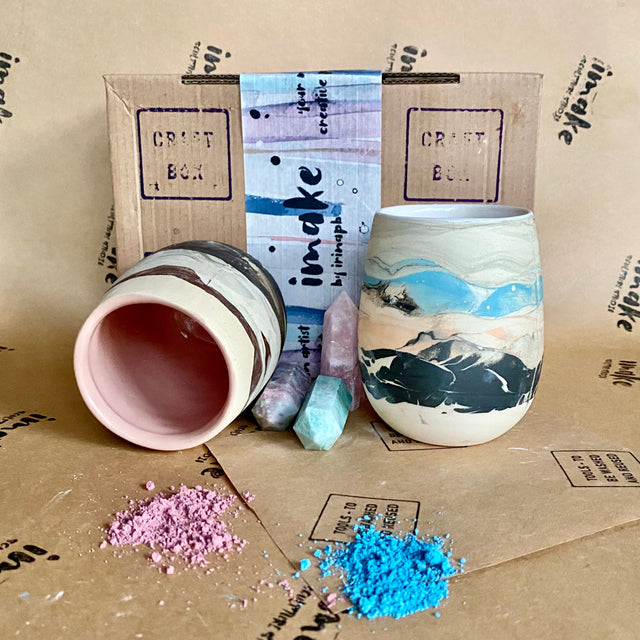 These ceramic mugs are my unique collection inspired by nature and fictional landscapes.

They are strong and resilient, glazed from inside with non-toxic, environment friendly glaze. They have no handles but are absolutely appropriate for hot drinks. They are microwave and dishwasher safe.

Each one of them is a little work of art, and no two are the same.

You can get in touch to require a specific one , or a preferred shape and i will do my best to accommodate.