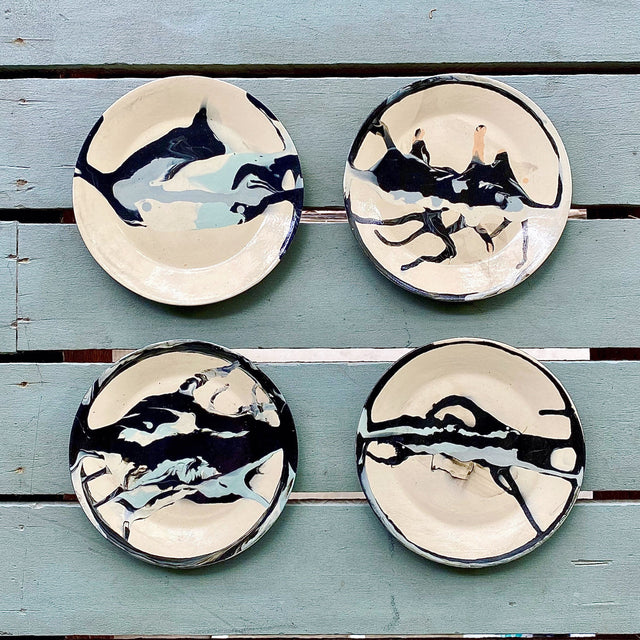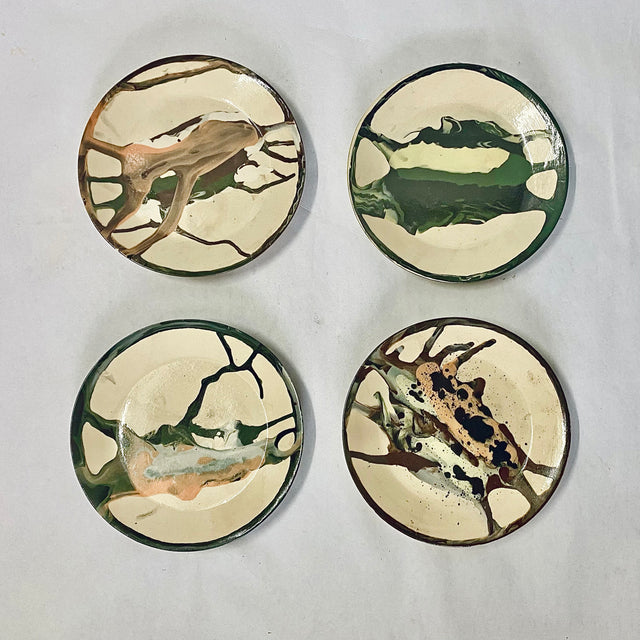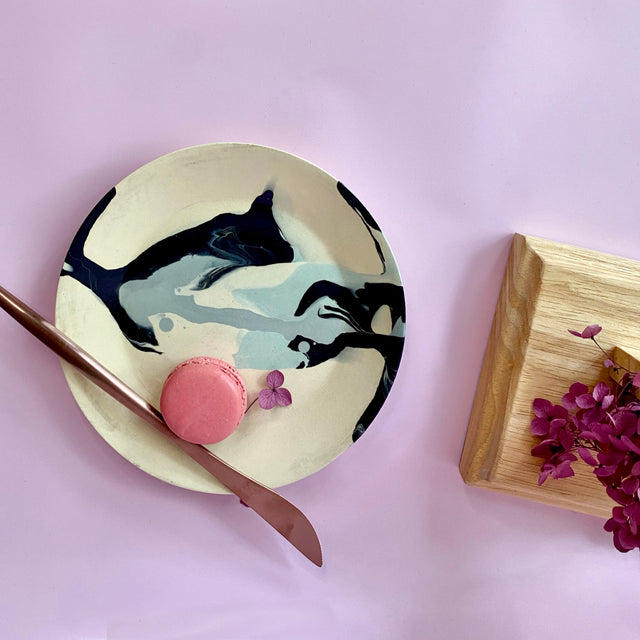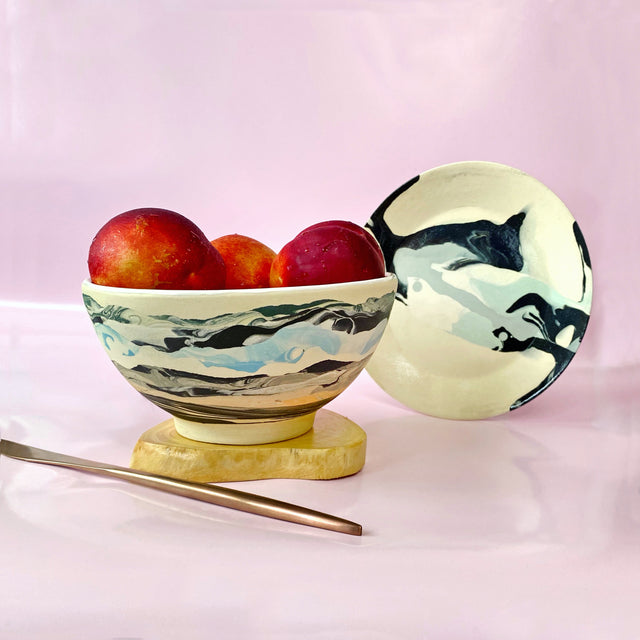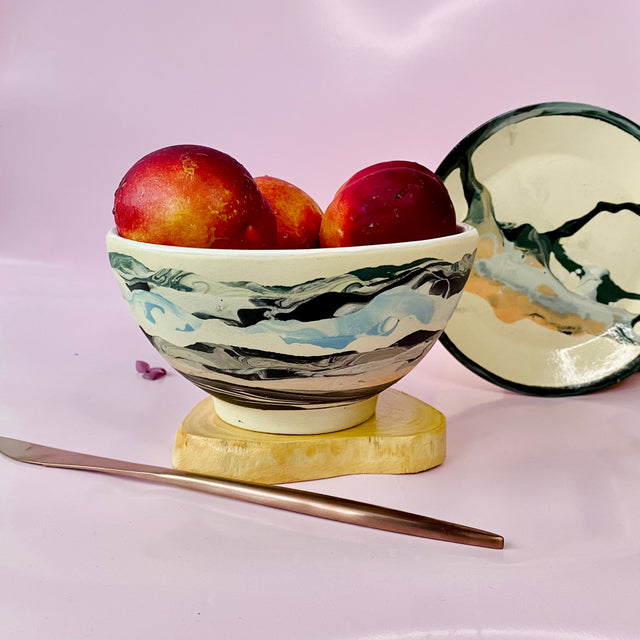 These plates are uniquely designed by me, and are all different from each other.
They are fired twice in a ceramic kiln and are completely food safe and non- toxic.
If you have a design preference you can write to me to ask if it is still available, otherwise you will receive a random plate. They are 17 cm wide.