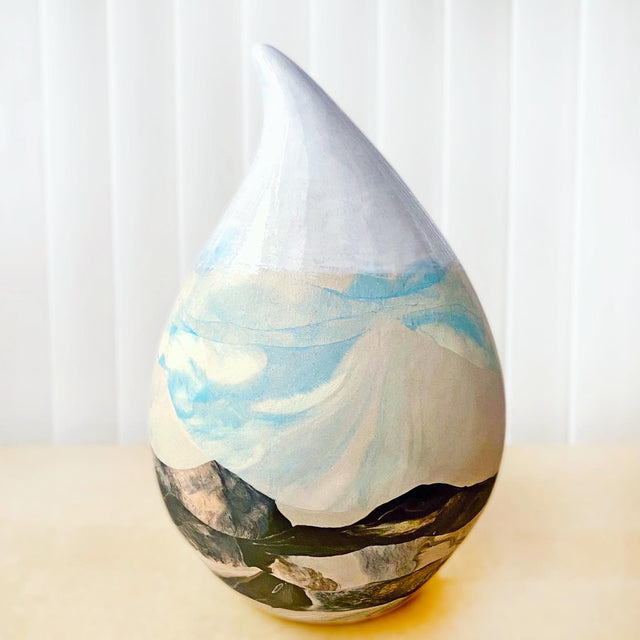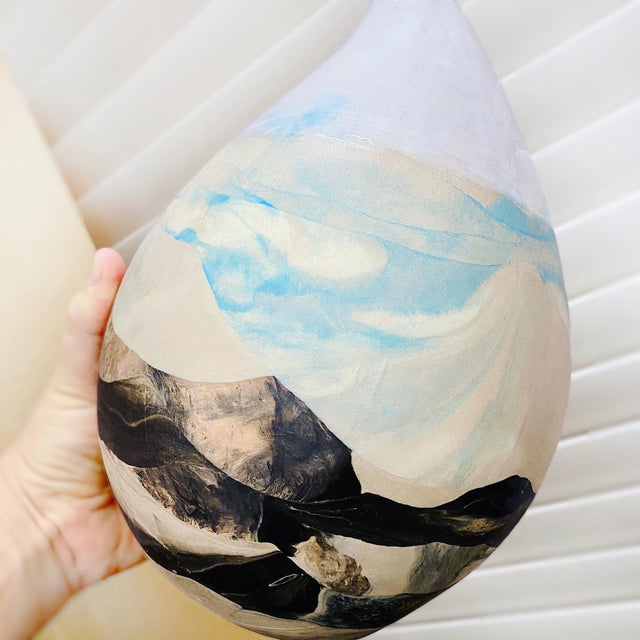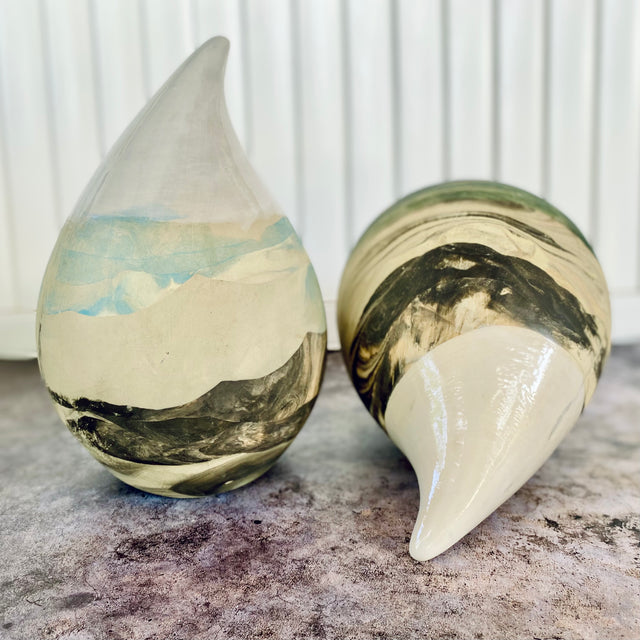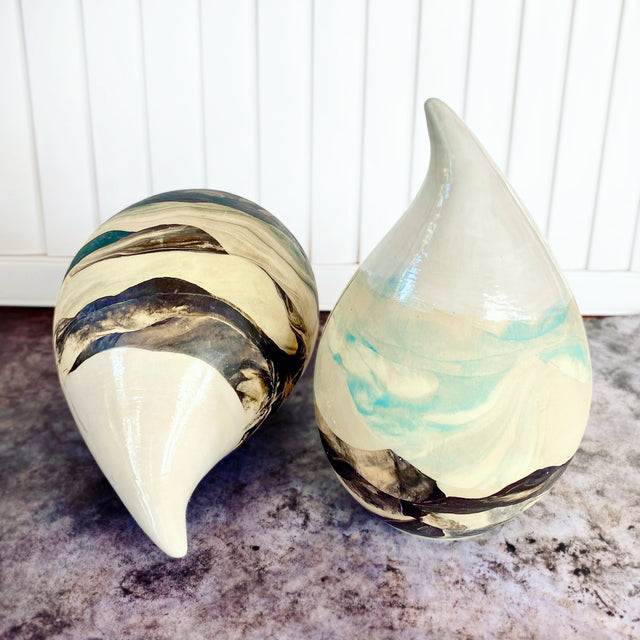 This Ceramic Urn can be both decorative sculpture for your home or an urn that holds the ashes.
It has a hole in the bottom with a lid and it holds about 2.5 litres.
It is double- fired stoneware, strong and resilient, resistant to rain and other weather changes.
It can only be broken in the case of the fall to the hard surface. Can be kept outdoors.
For customisation, please get in touch.