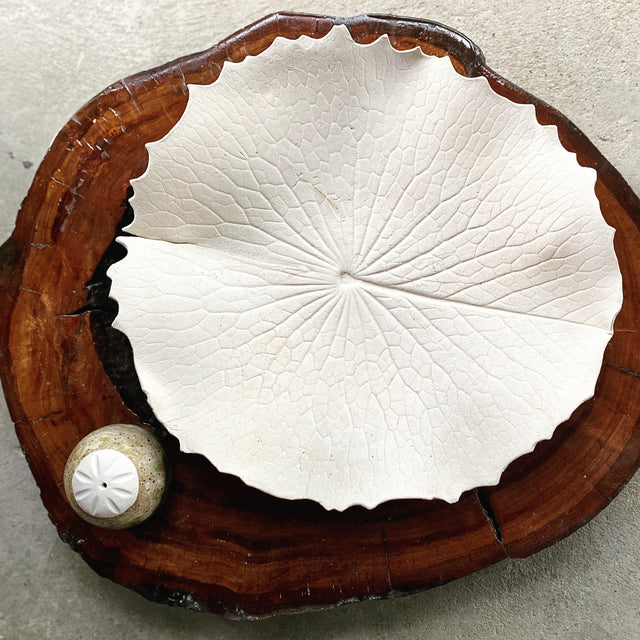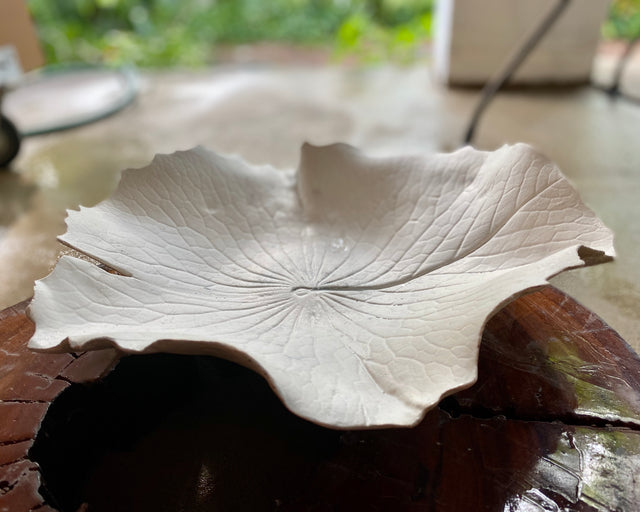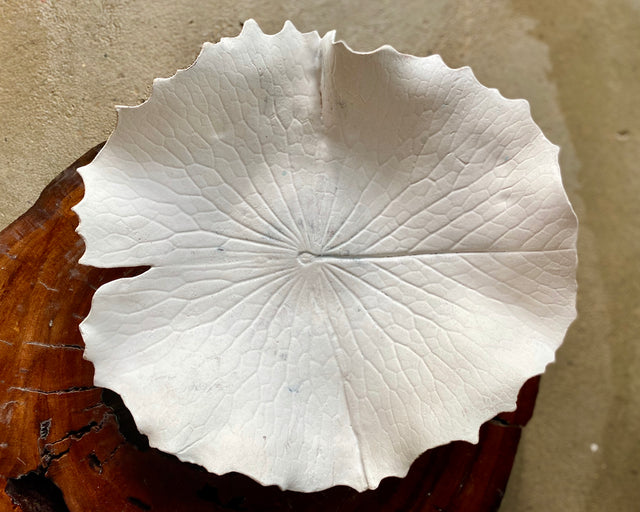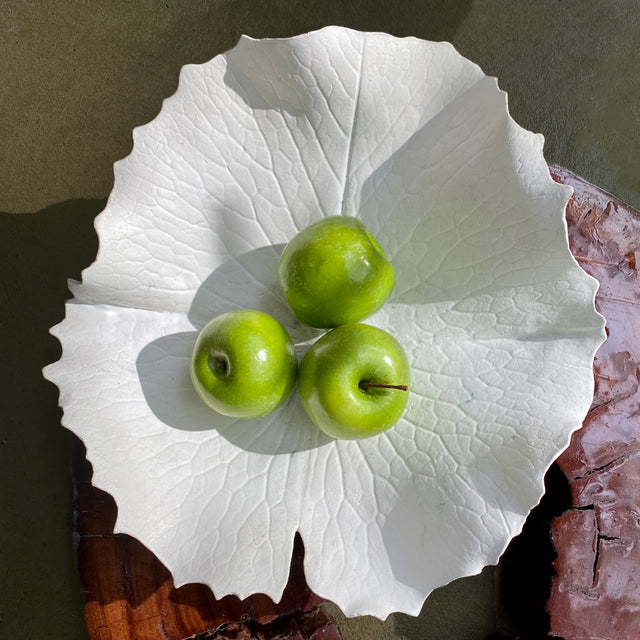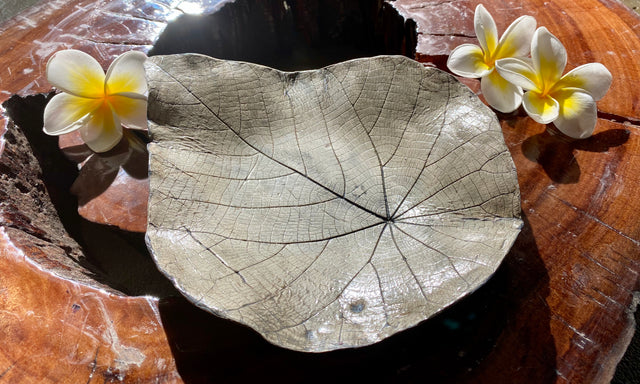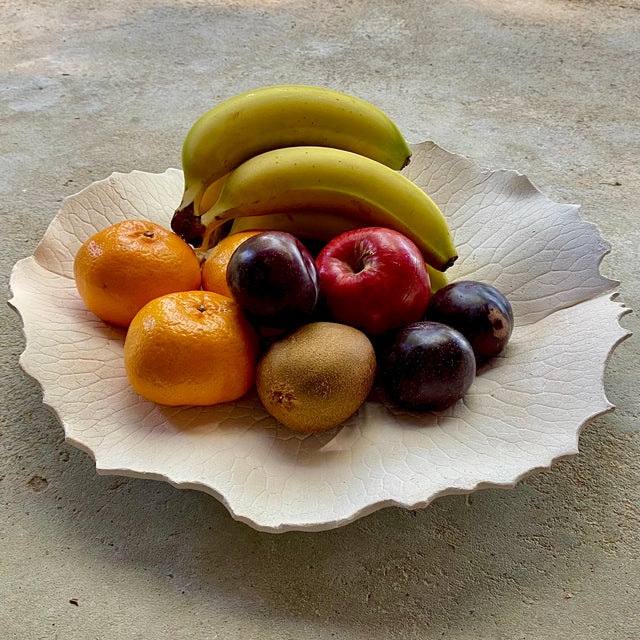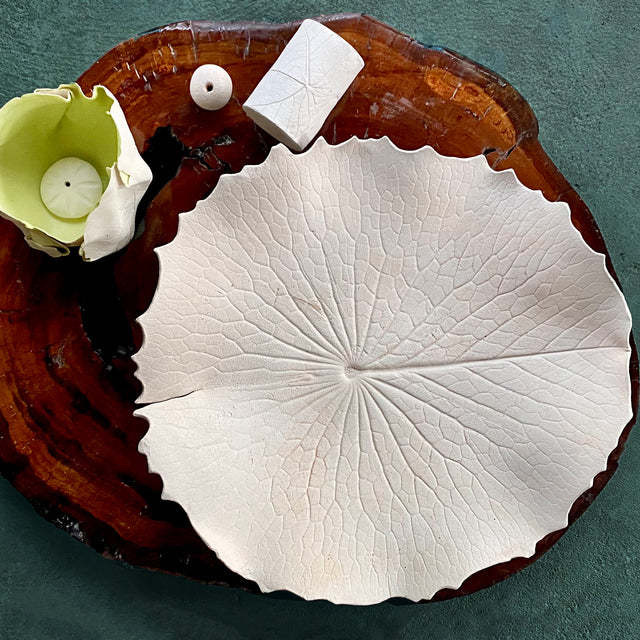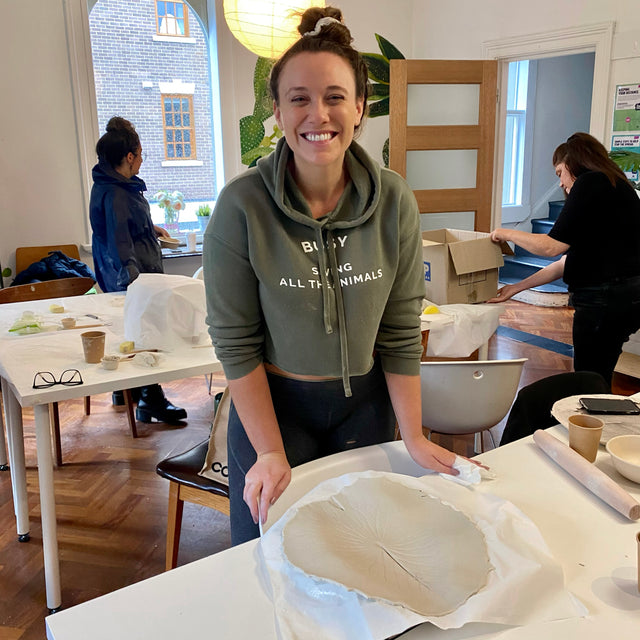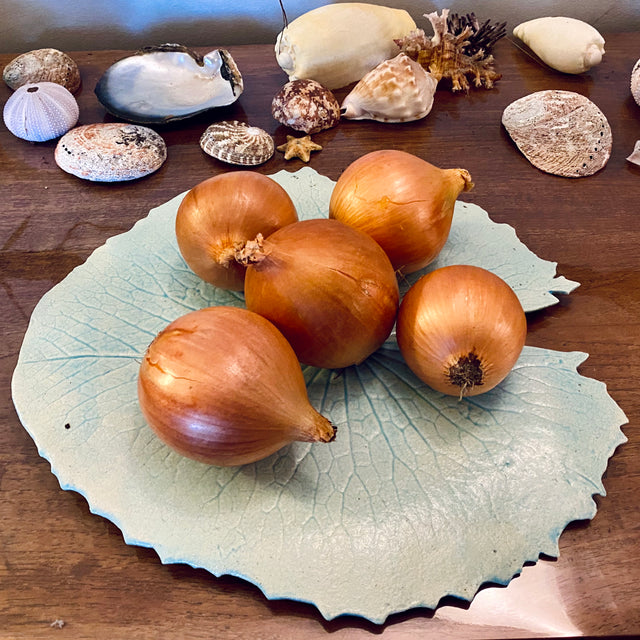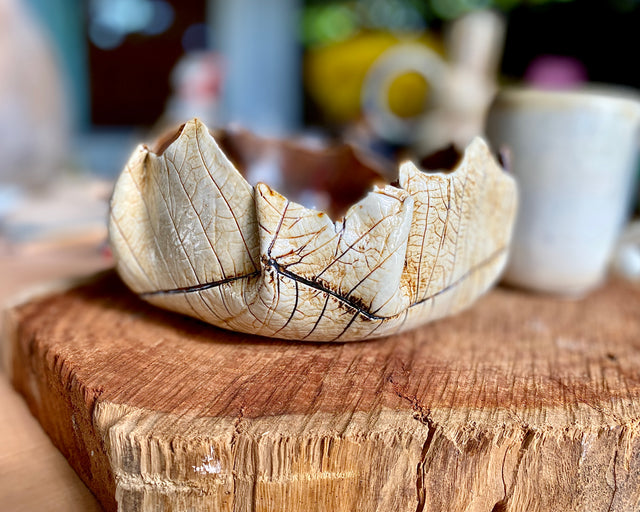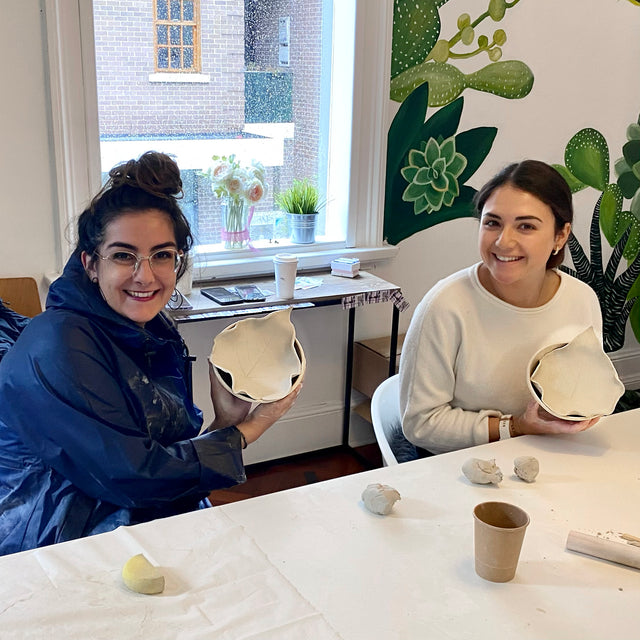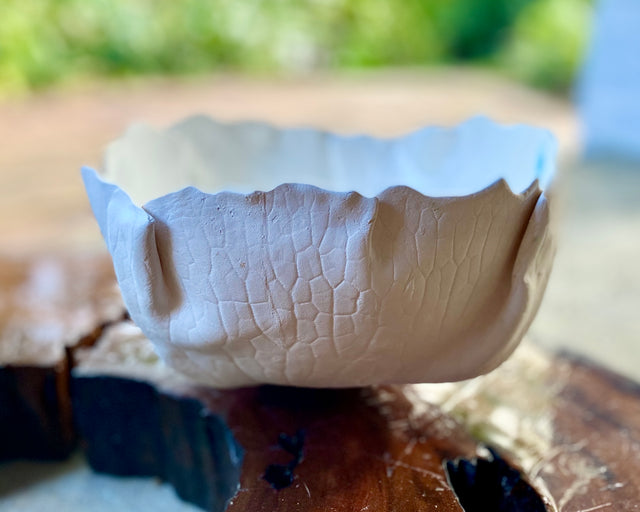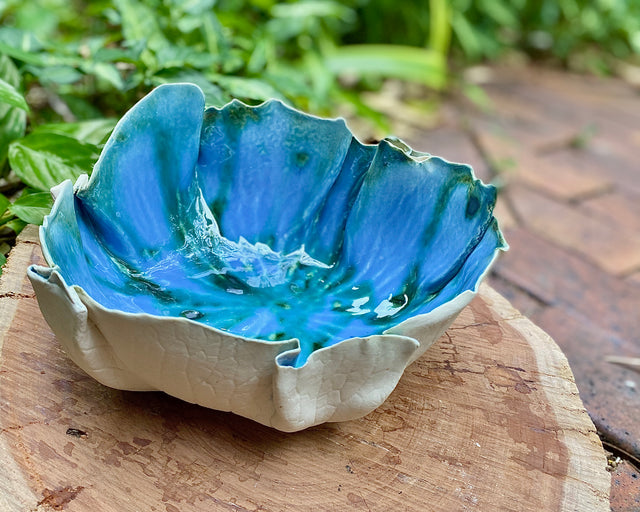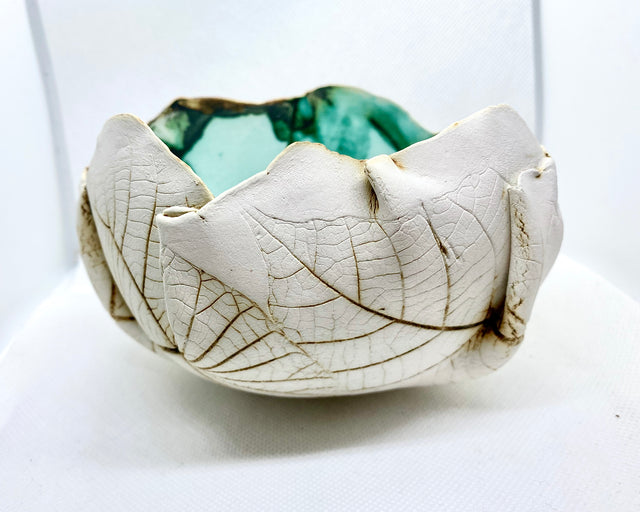 Select Private events (group class 4 people minimum)
Learn how to make a large, luscious leaf bowl or a platter using unique moulds.
(Beginner-friendly. No skills required)
Looking for creative things to do in Sydney? Come spend over two hours in our beautiful art studio in Surry Hills.  Your experienced teacher Irina, will demonstrate how to create textured leaf-shaped plates or platters using clay.

By following my few, simple steps you will make this perfectly decorative piece for your own home. Throughout the class, multiple textures of leaves and laces will be offered for you to use on your piece in the class.

You will also have exclusive access to large lotus leaf-shaped moulds, made by your teacher from real and rare leaves so that you can create your own fully functional, large table centrepiece.

This class is scheduled with a limited number of people so that everyone gets a chance to ask questions and your teacher can provide personalised tips and tricks on how to build shape and texture.

10 people limit 
For private events (group classes of 4 or more people) Please contact us to make a booking

You will build one shape in this class and learn insider skills and tips sculpting, glazing and firing ceramics.

Please note: 
- Everything made from ceramic must be fired in ceramic kilns.
- You will receive guidance on where and how to do it in Sydney.

Another option is to choose an air-drying clay at the checkout. This clay does not require firing, it can look the same as the real ceramics, but it will never be as sturdy and strong as ceramics fired at 1100 degrees. Must be sealed with a professional sealant for waterproof, not appropriate for tableware. Yet, if you want to take your piece home without having to do any extra work, for decorative purposes, then this clay is the best idea for you.

- Both clays have their advantages and disadvantages, you may change your mind on the day of the workshop and pay an on the spot fee.

What you will get at the class:
- Clay cube suitable for one large-sized bowl or plate.
- All the tools and equipment needed to build your artwork, including special lotus leaf moulds to use, made by your teacher.
- Oxides and stains for platter patina (if you wish your platter to have dark leaf nervature like some platters presented in photos).
- Acrylic paints and brushes for air-drying clay.
What should you bring:
A cardboard box or a fruit crate to carry your piece home (I will help you cushion it with paper). The biggest mould for a Lotus Leaf Platter is approximately 40 cm wide.
See our cancellation and refund policy here