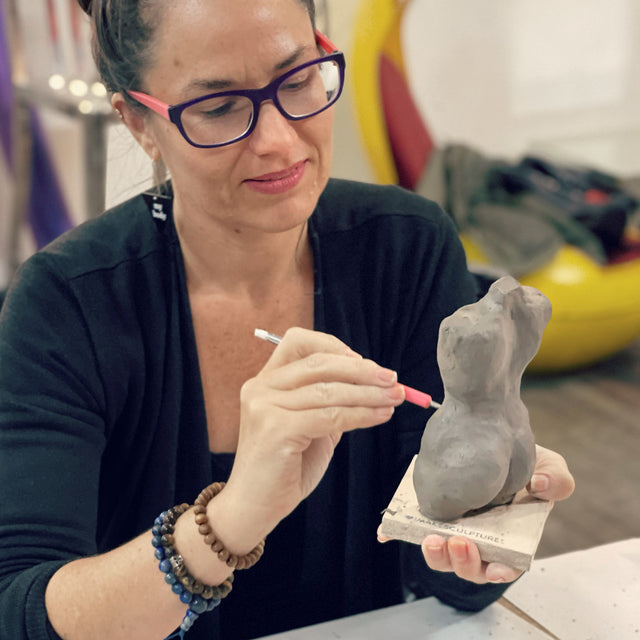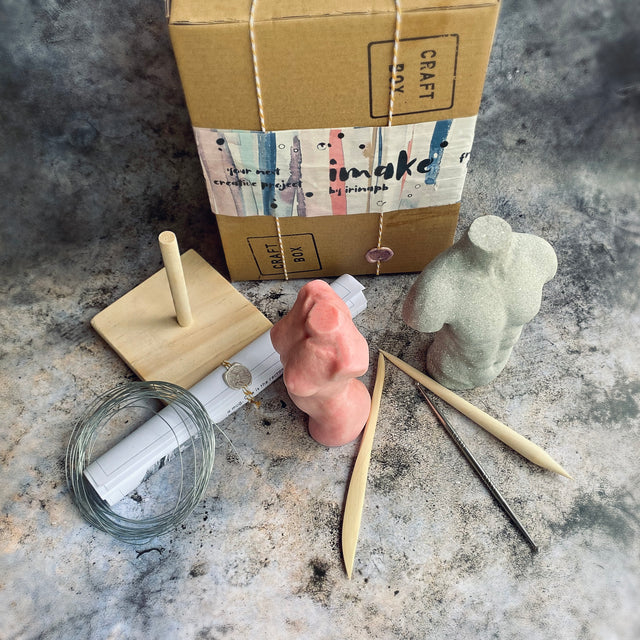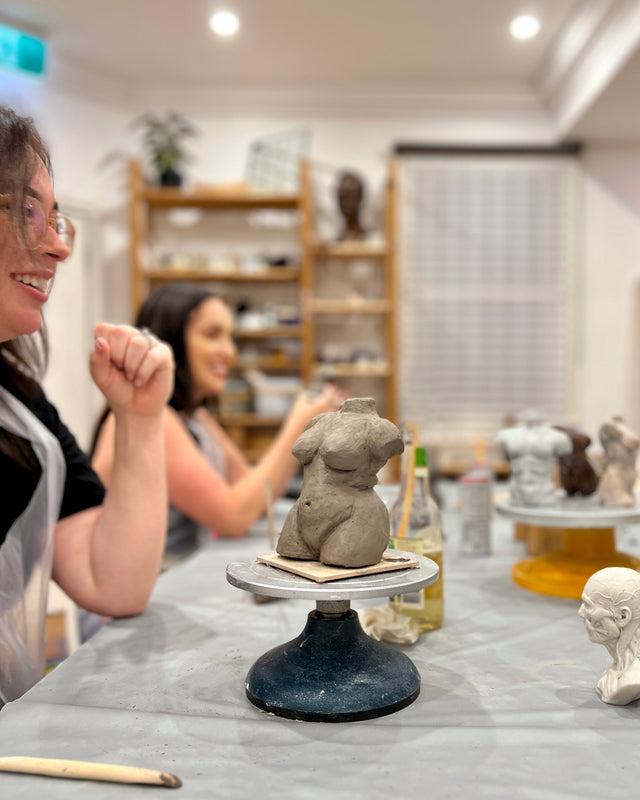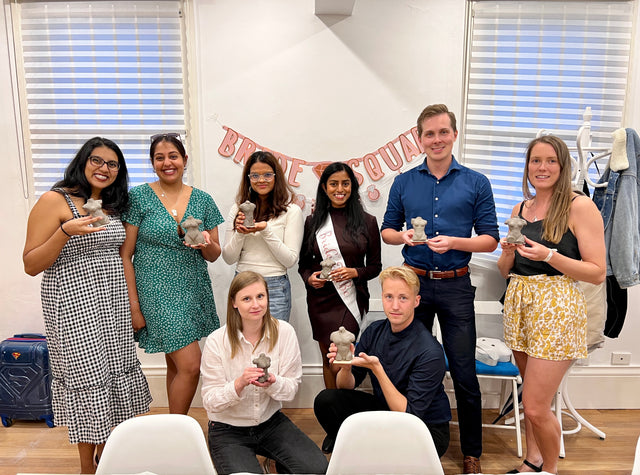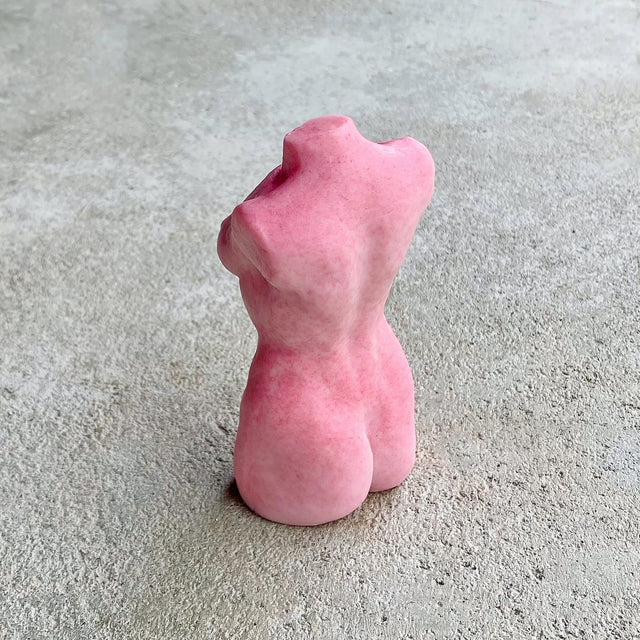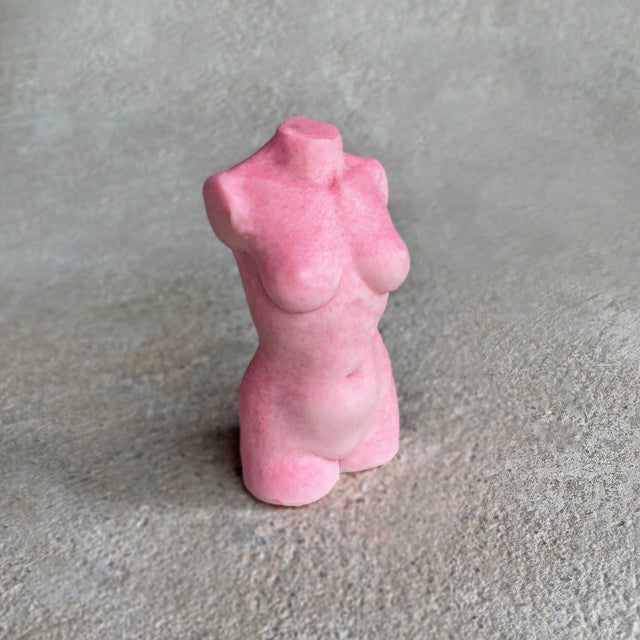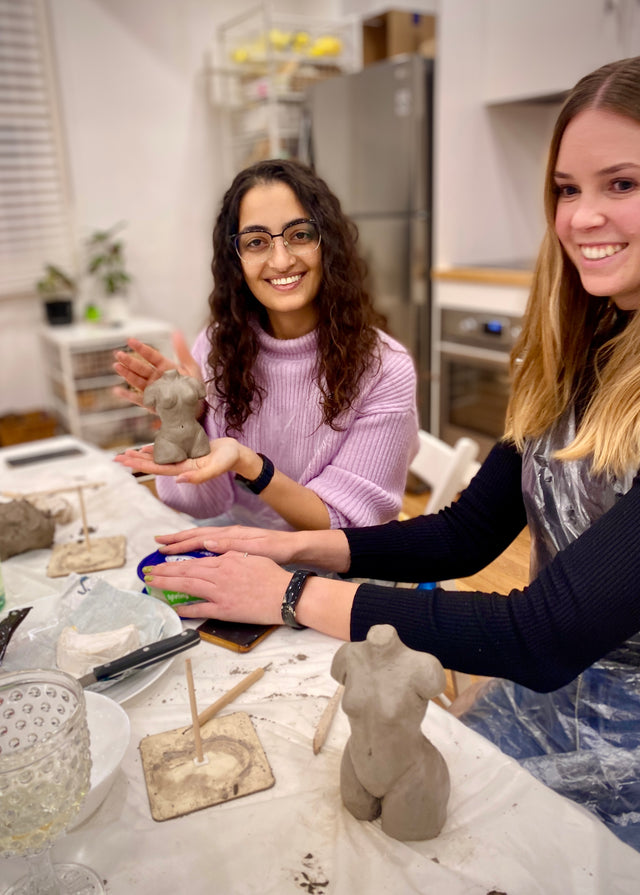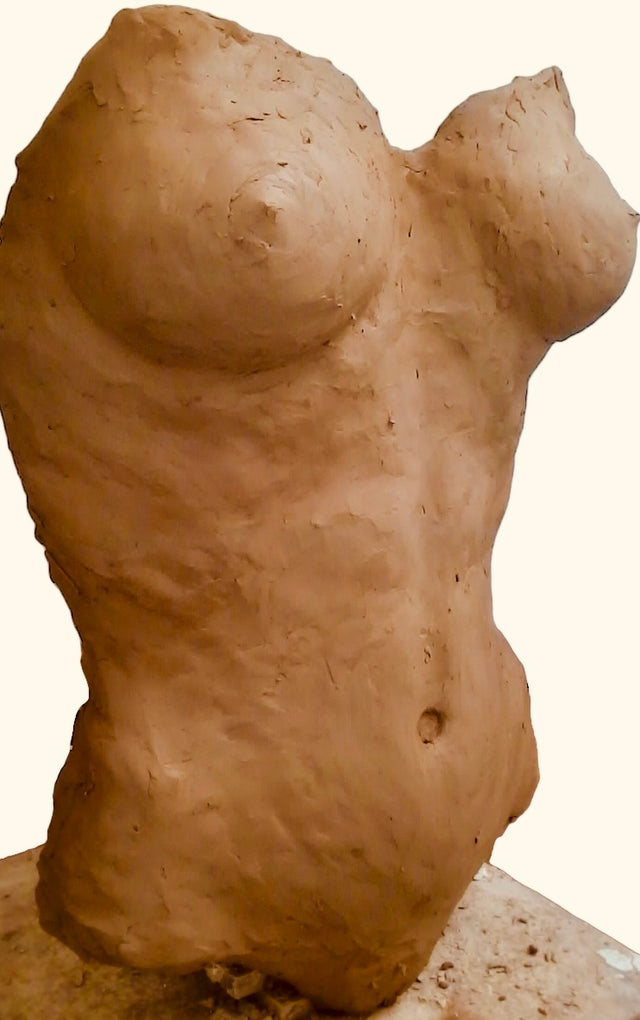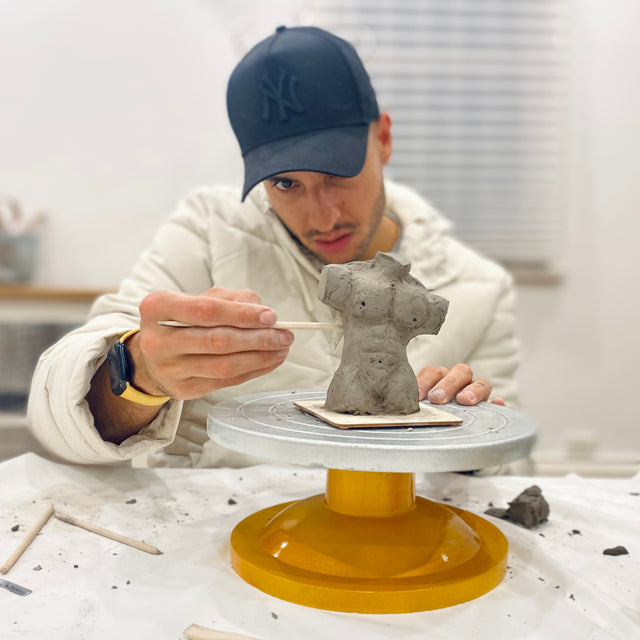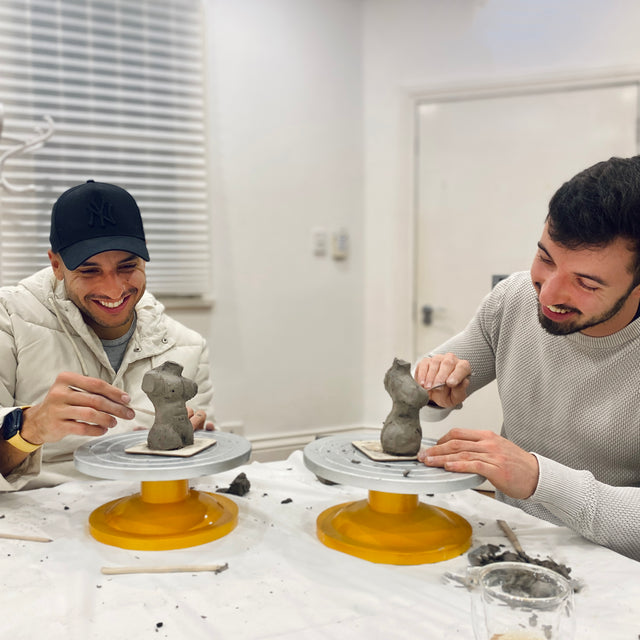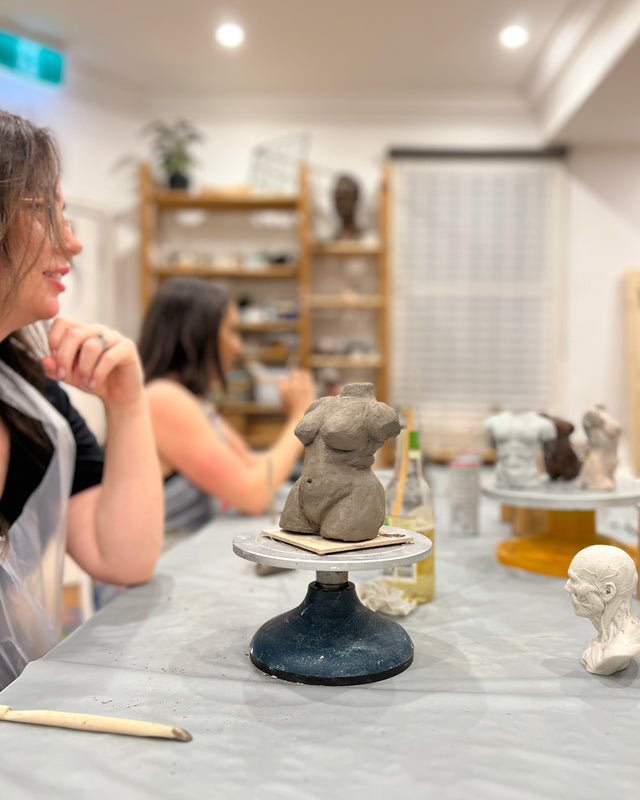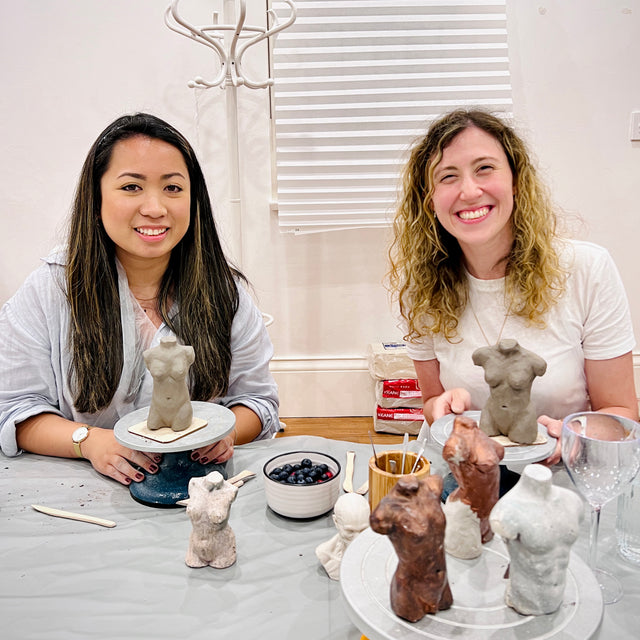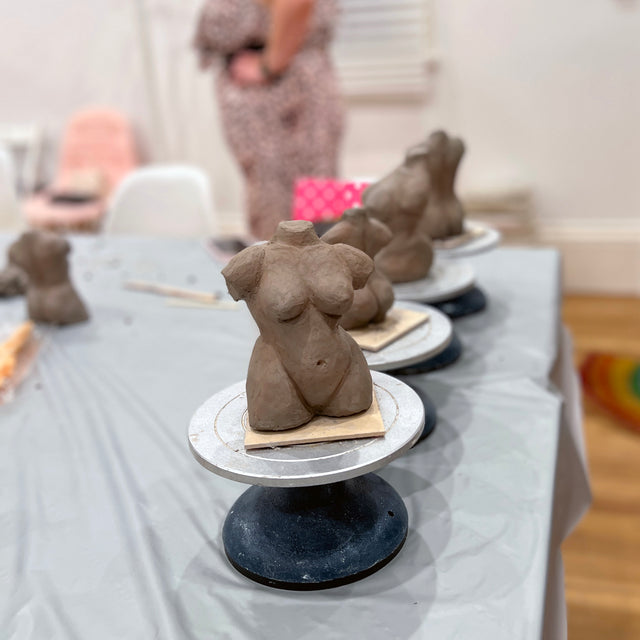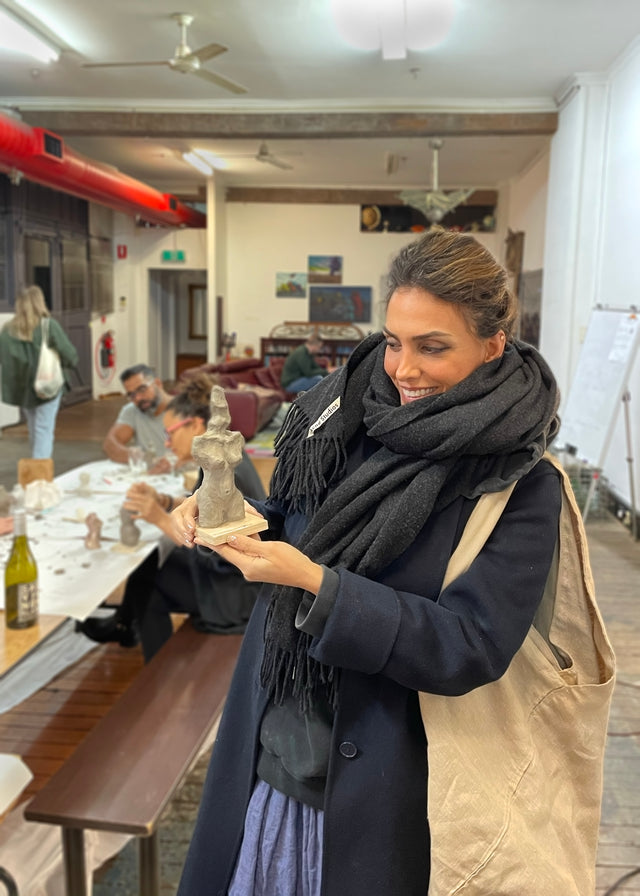 Genuine Fine Art Experience in Surry Hills ( without life model)
Experience a relaxing fine art experience with Imakesculptures in Sydney and learn how to sculpt a human torso.

You will be able to look at torso sculptures, as well as the slide show. Your teacher Irina is a Master of Fine Arts Sculptor whose sculptures will be there for reference, and photographs presented are made by another fine artist.

Everyone will receive wooden armature fixed on a wooden stand which will help to build the sculpture and provide the basic proportions that can be challenging for beginners.  Public classes are limited to 12 people.
Private groups per request have maximum of 22 people.

I will go around from person to person to gently nudge your sculpture in the right direction. If you want to receive more in-depth instructions, you are more than welcome to ask.

One of the major differences between applied (such as pottery making) and fine arts is that in the fine arts there are no strict rules that could make our project unsuccessful or "failed" to serve its function.

This means, that with the right guidance, everyone will be able to create a little sculpture that will undoubtedly have its beauty and artistic features.
What you will get on the spot:
- Air-drying clay suitable for a small figurine, from half to one kilogram available per person (WED Clay).
- Various metal and wooden tools for sculpting.
- Wooden sculpture stand to help you have the base for the sculpture.
- Paints for patina.
- Coffee, Tea, Milk and biscuits provided
- Disposable aprons 
What you should bring :
You are welcome to BYO food and drinks ( we have fully equipped kitchen for serving for events and parties)
See our cancellation and refund policy here