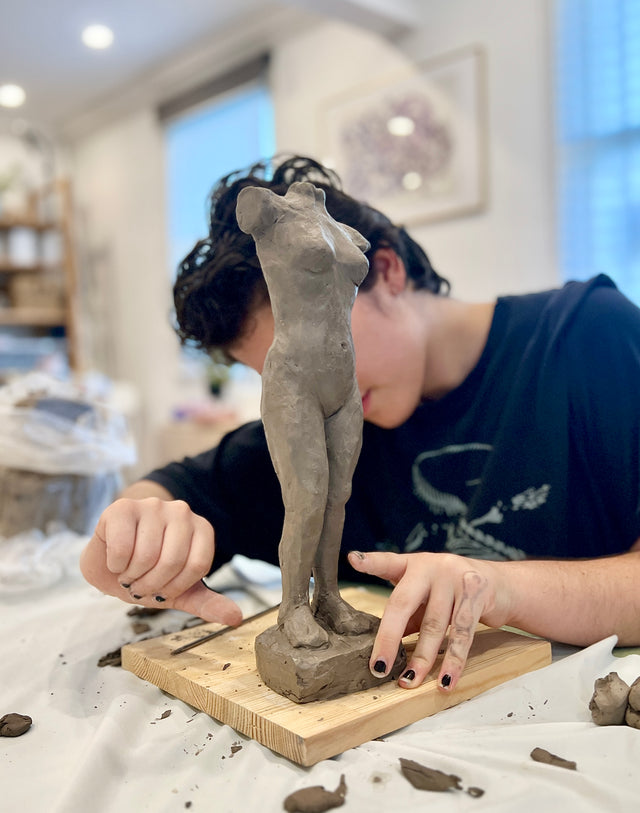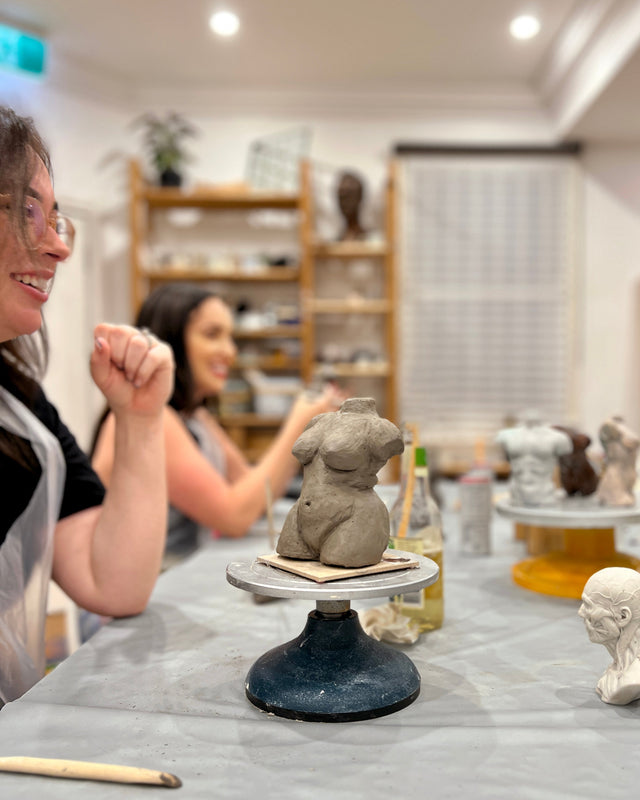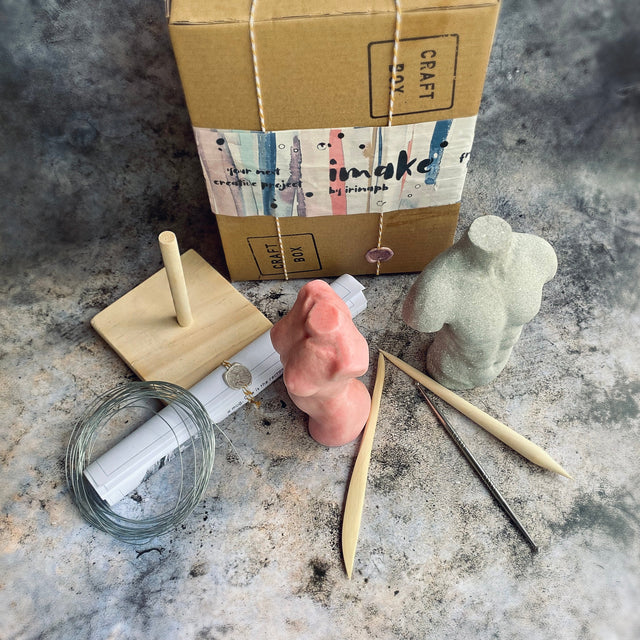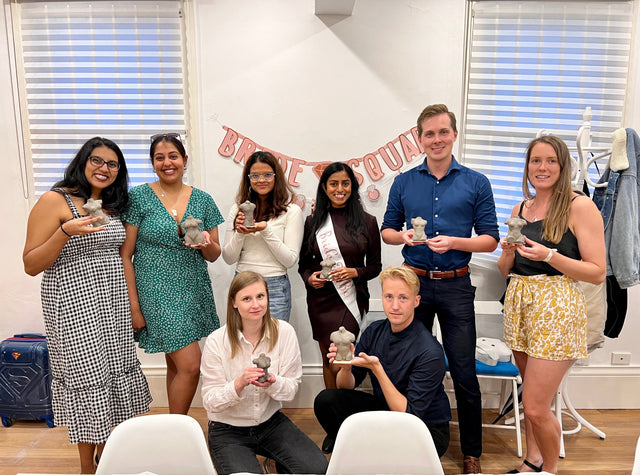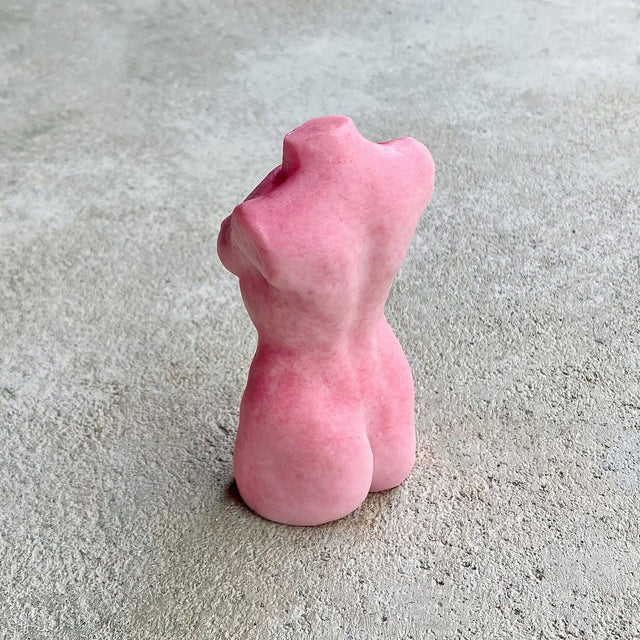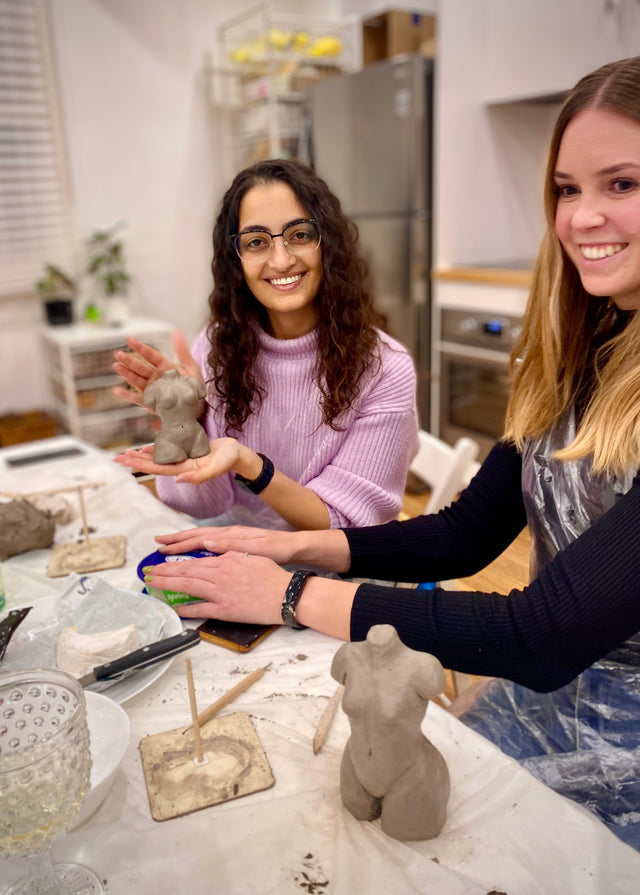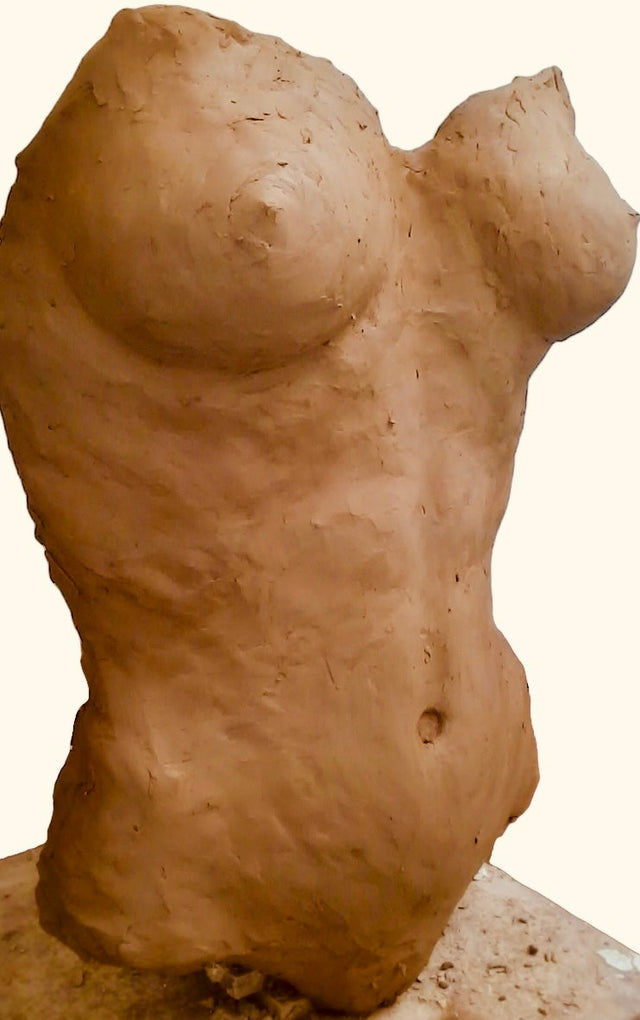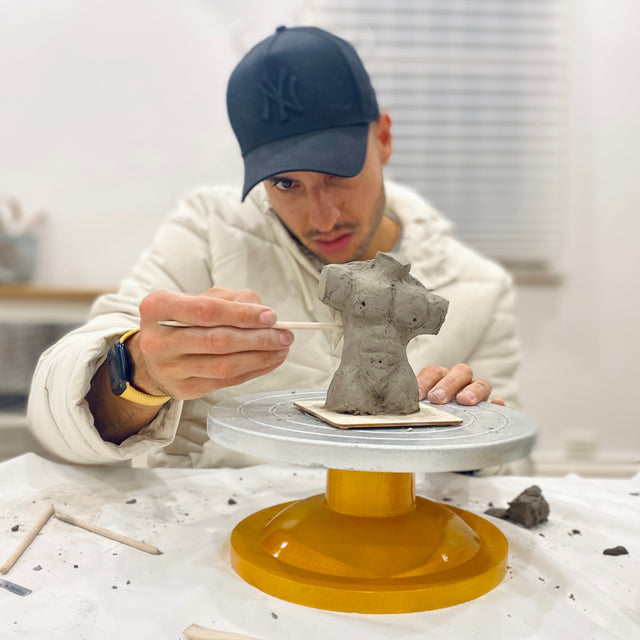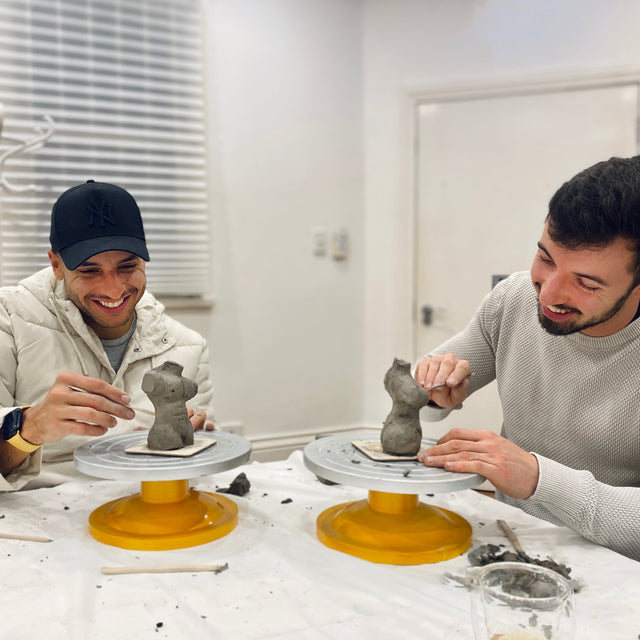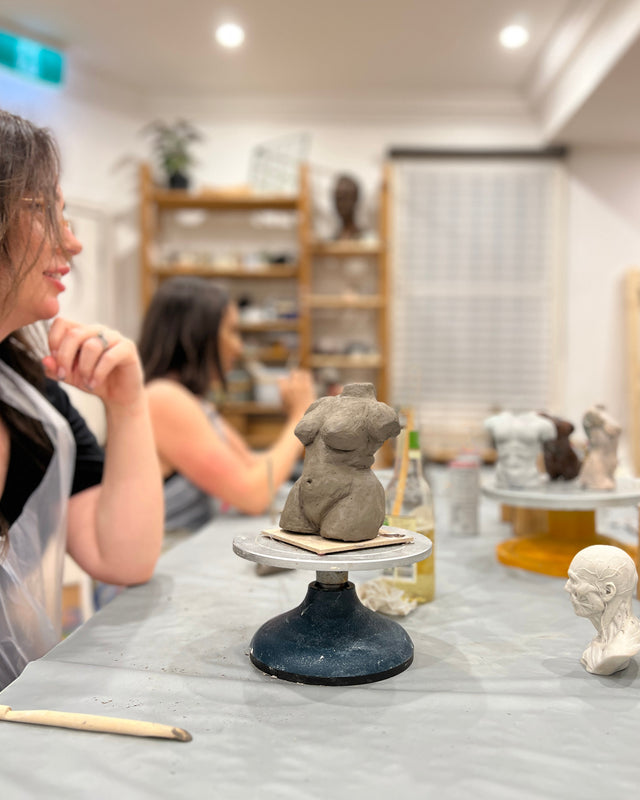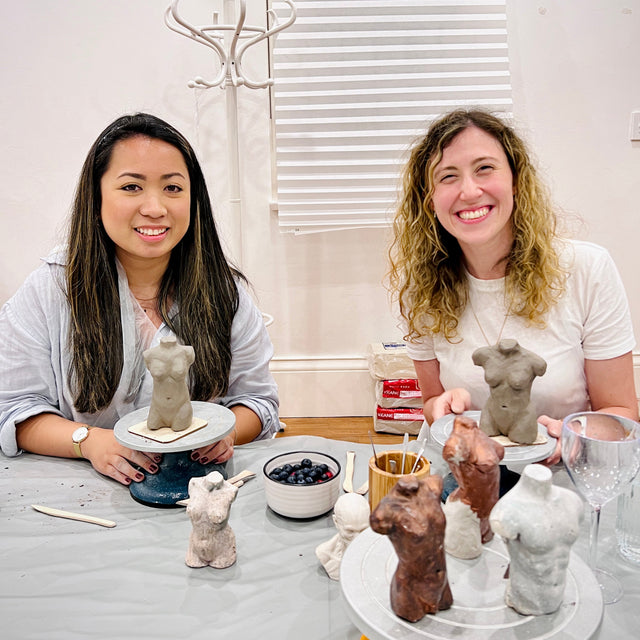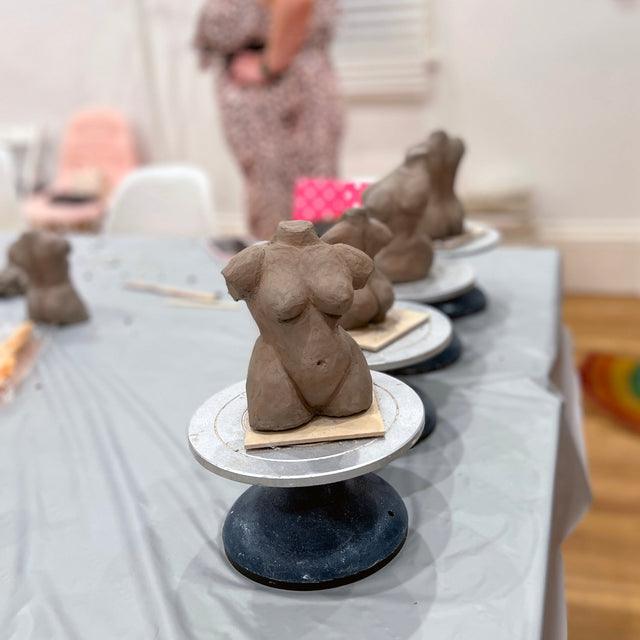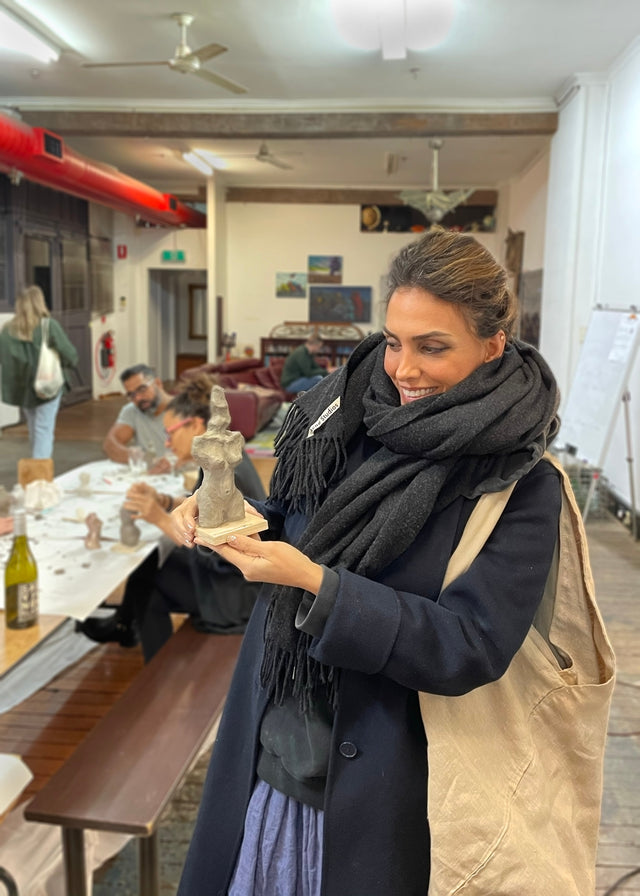 by Imakesculptures
Clay Sculpture Workshop: Make A Torso in Melbourne, 6th Aug at 2.30pm
Genuine Fine Art Experience in Smith+Gertrude ( without life model)
Experience a relaxing fine art experience with Imakesculptures at the Smith+Gertrude Contemporary Gallery, and learn how to sculpt a human torso from scratch.
Date: 6th of August ; Time 2:30 pm; Duration 3hrs; Address 73 Smith Street, Fitzroy 3065
You will be able to look at little torso sculptures as your models, as well as the slide show.

Your teacher Irina is a professional sculptor whose sculptures will be there for reference.

Everyone will receive wooden armature fixed on a wooden stand which will help to build the sculpture and provide the basic proportions.
This workshop is limited to 12 people.

Irina will go around from person to person to gently nudge your sculpture in the right direction. If you want to receive more in-depth instructions, you are more than welcome to ask.

One of the major differences between applied (such as pottery making) and fine arts is that in the fine arts there are no strict rules that could make our project unsuccessful or "failed" to serve its function.

This means, that with the right guidance, everyone will be able to create a little sculpture that will undoubtedly have its beauty and artistic features.
What will I get?
- Air-drying clay suitable for a small figurine, from half to one kilogram available per person (WED Clay).
- Various metal and wooden tools for sculpting.
- Wooden sculpture stand to help you have the base for the sculpture.
- Metal coating for patina
- Disposable aprons 
Since this is one-of a kind event in Melbourne, this workshop is possible to cancel and receive a refund only up to two weeks before an event, 20th of July 2023, after this date it is non- refundable and not possible to reschedule due to travel and space hire expenses.

However, in the case of the unforeseen circumstances that may prevent you from coming if you reach out, I might have another way of compensating you ( online class with craft kit delivered).