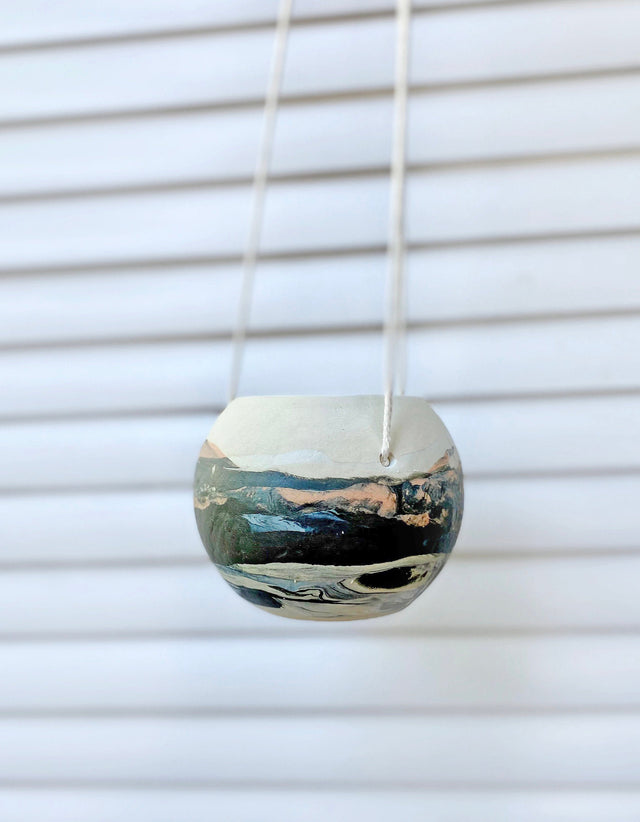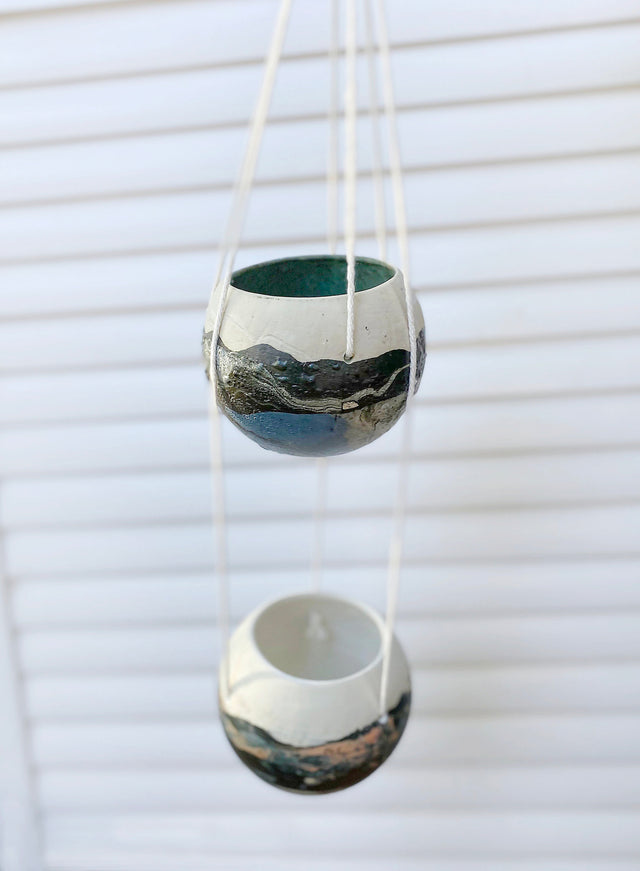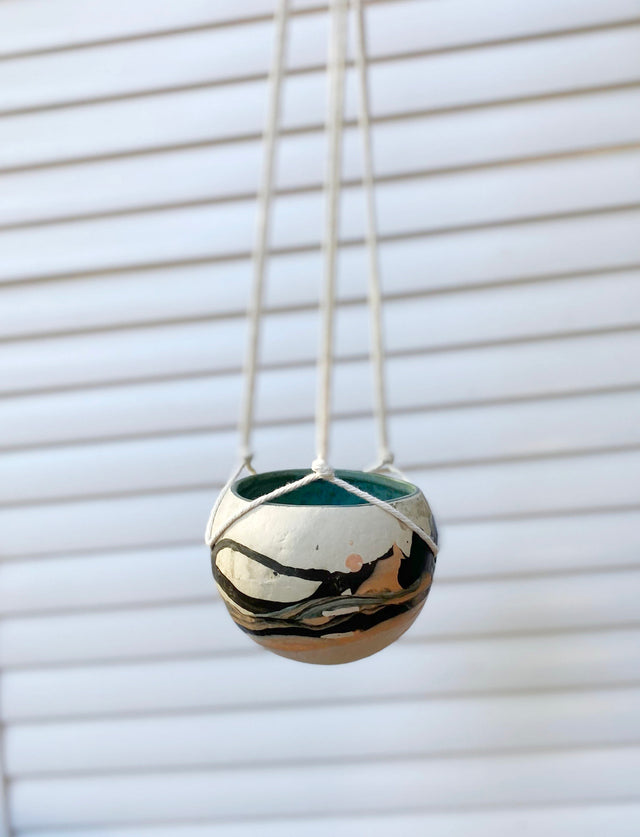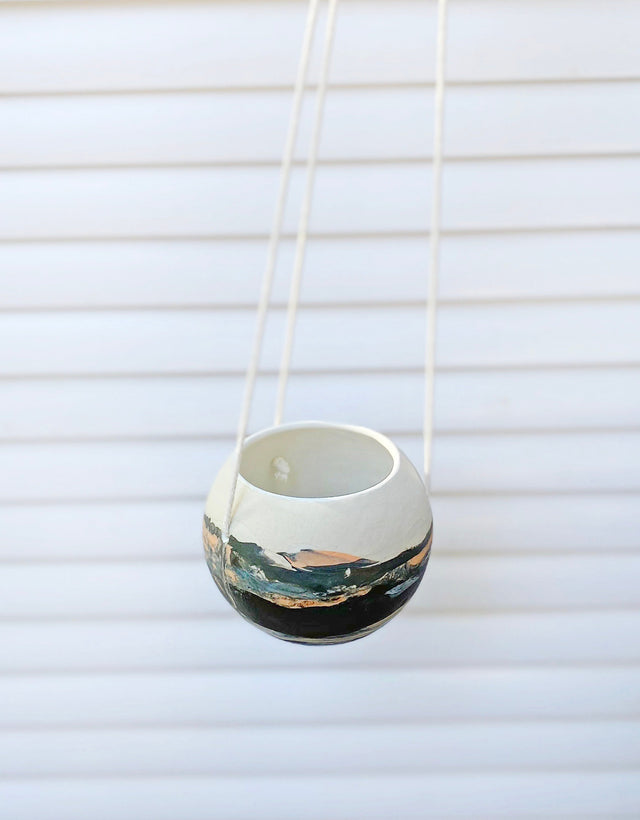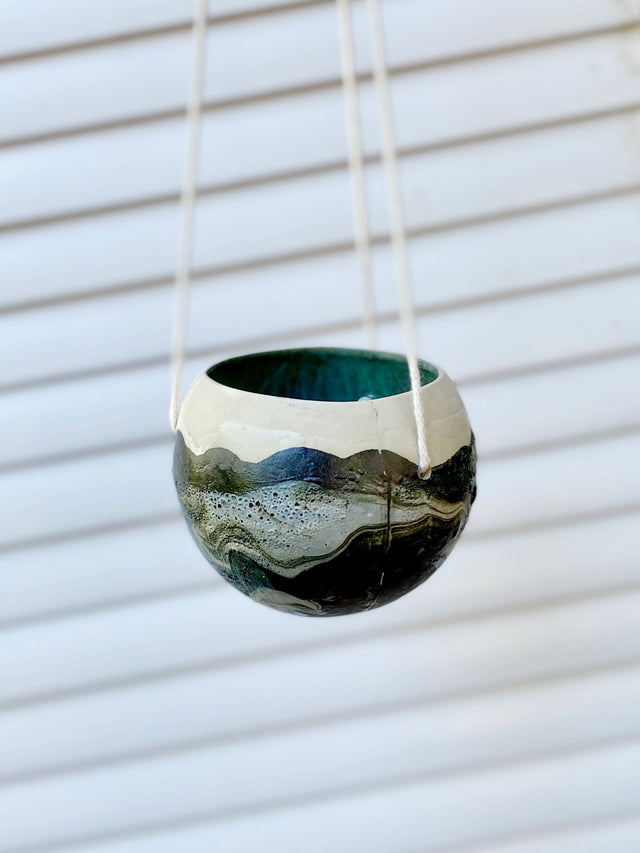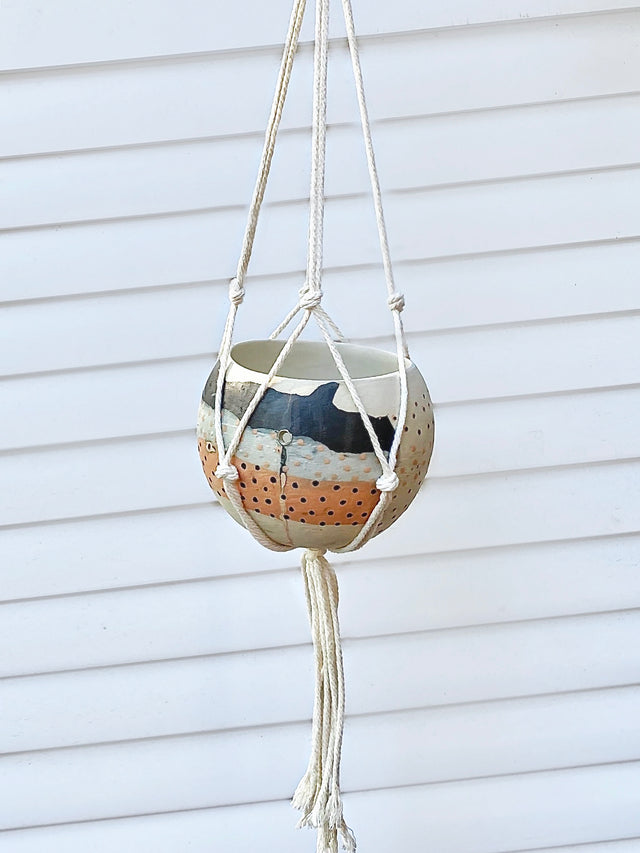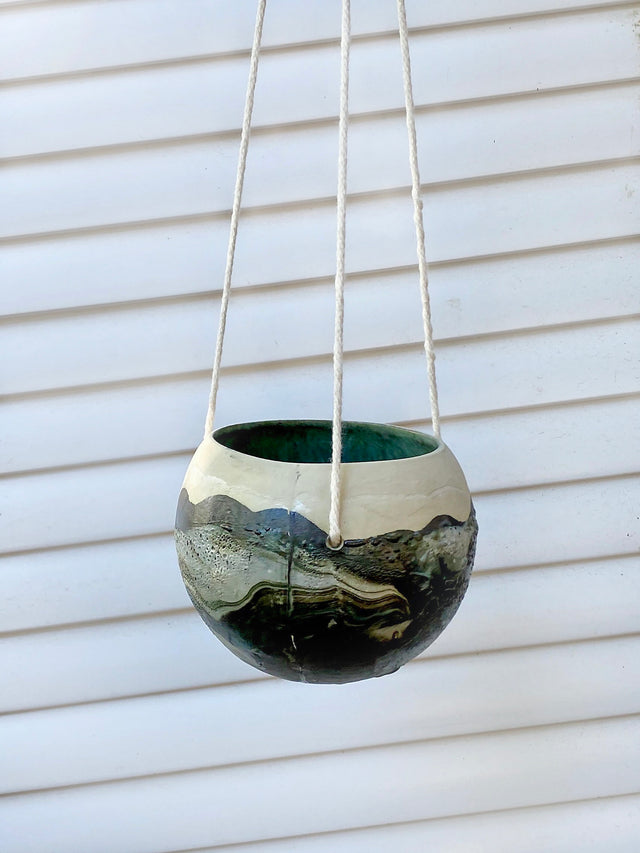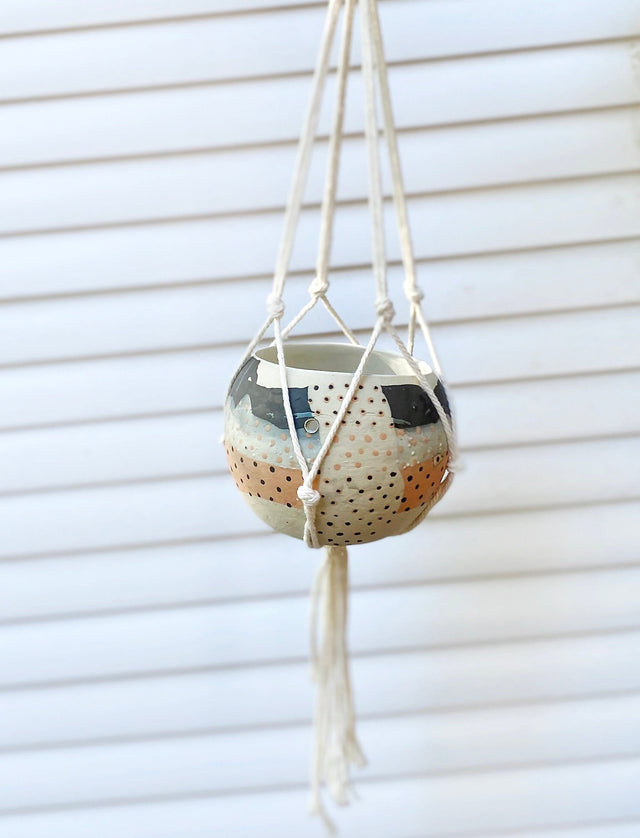 These are the hanging planters from my Landscape Series. They are uniquely designed by me, each is hand made and has a different pattern.
Planters are sturdy and resilient so they can safely be placed outdoor as well.
They have no drain holes in the bottom, having them dripping on the floor is not my favourite thing :) I have two suggestions on how to use them : - You can have a plant in a plastic/cardboard pot pot inside of it. Then my planter is becoming a holder only and will hold excess water, until it either vaporises or you empty it. - Another option is to plant a plant directly in it, with soil, but put gravel or any pebble stones in the bottom of the planter and hence create the space that will absorb an excess water which will eventually vaporise. They have three holes for strings each.
I have different weaving on the photos, as an inspiration that they can be hung in many various ways. You can either indicate which options you prefer on a check out or receive a random choice. You can also indicate which one you would prefer, but I only if there is a choice and ill try to accomodate ( will let you know) I am not a macrame artist so it goes as far as on my photos :)))