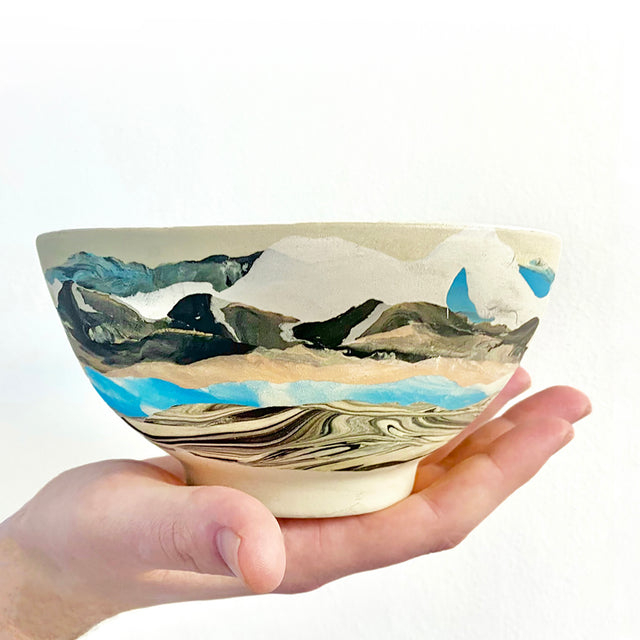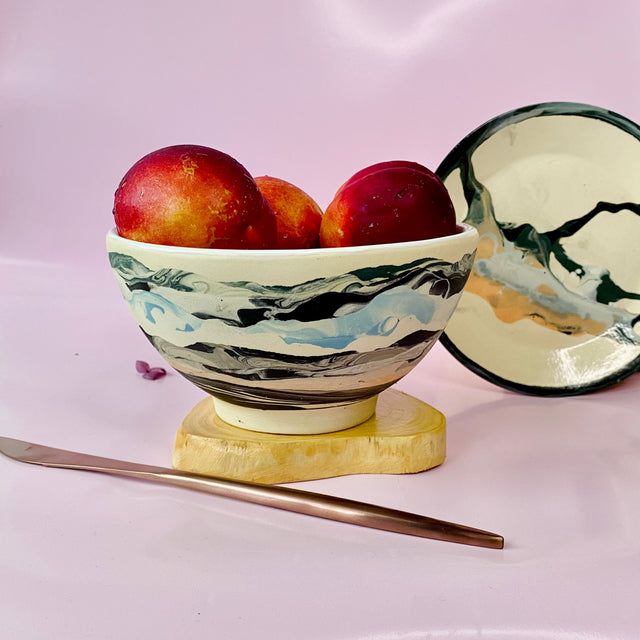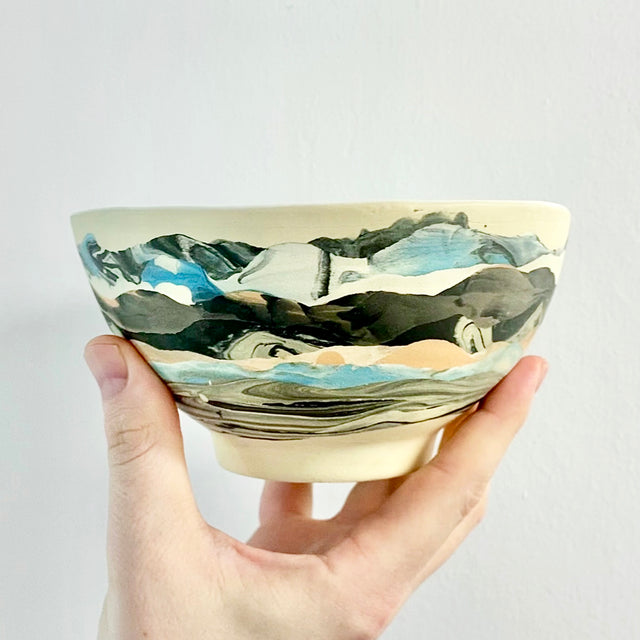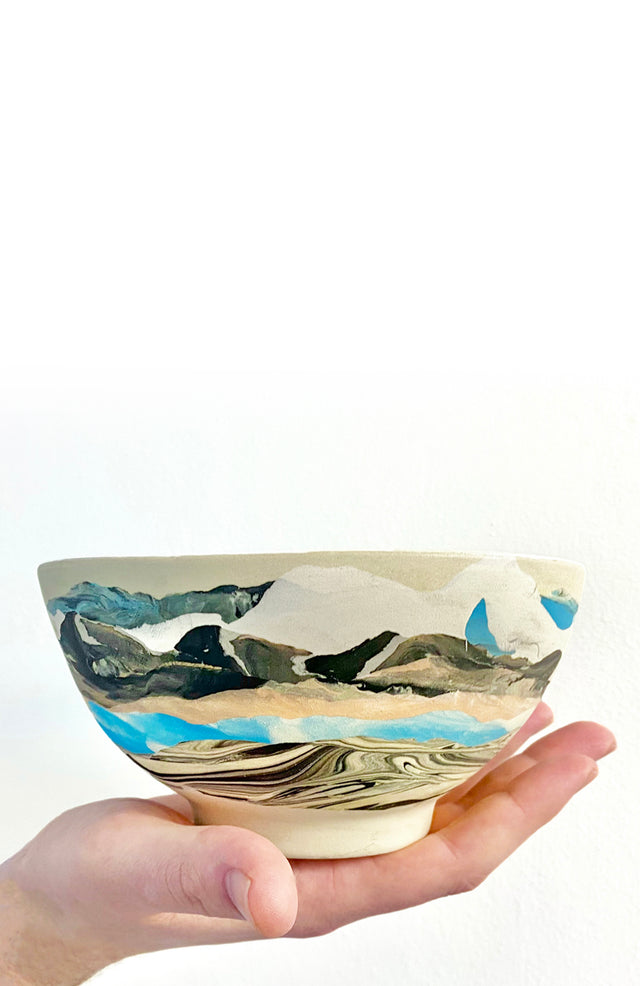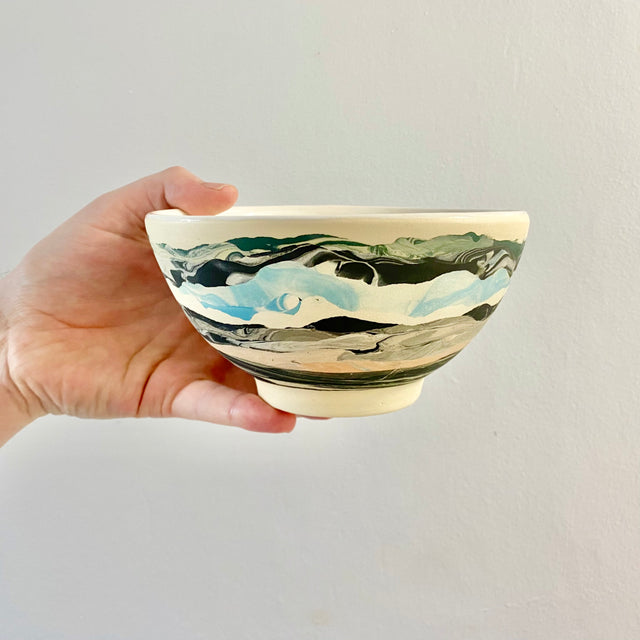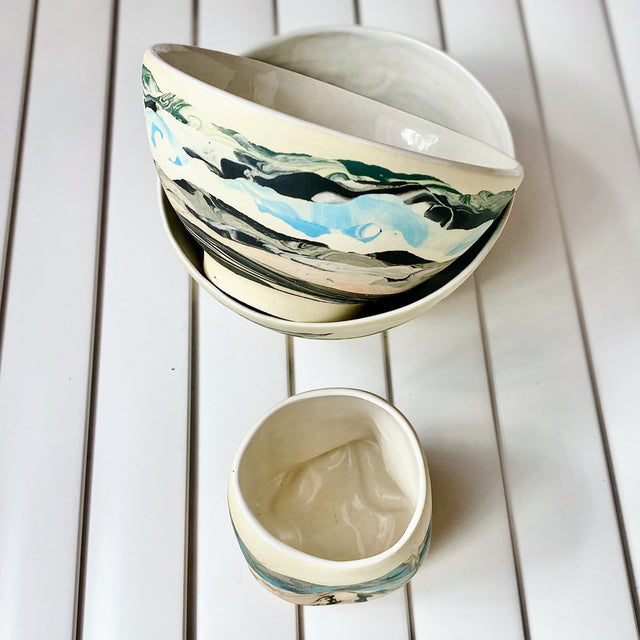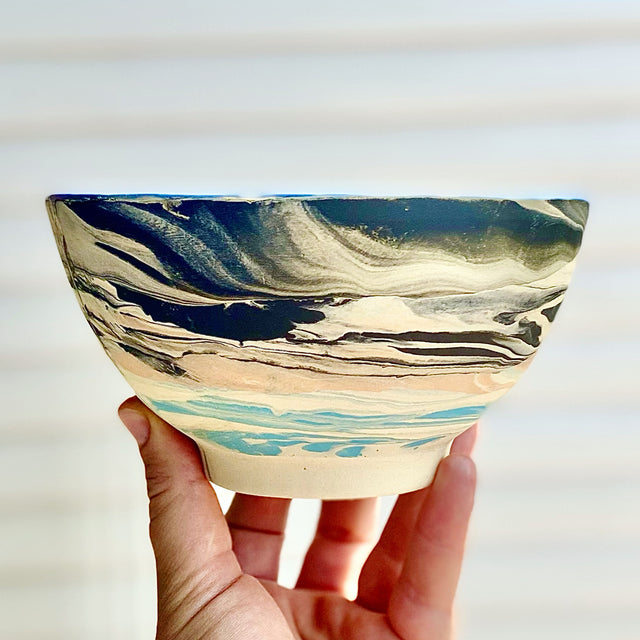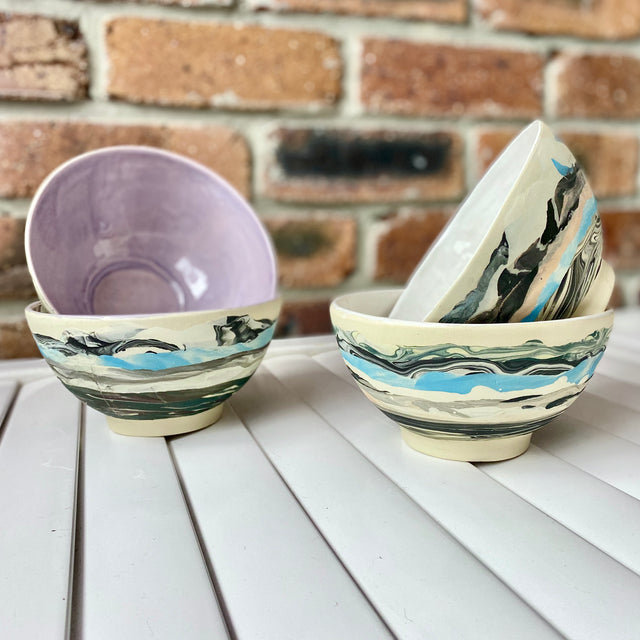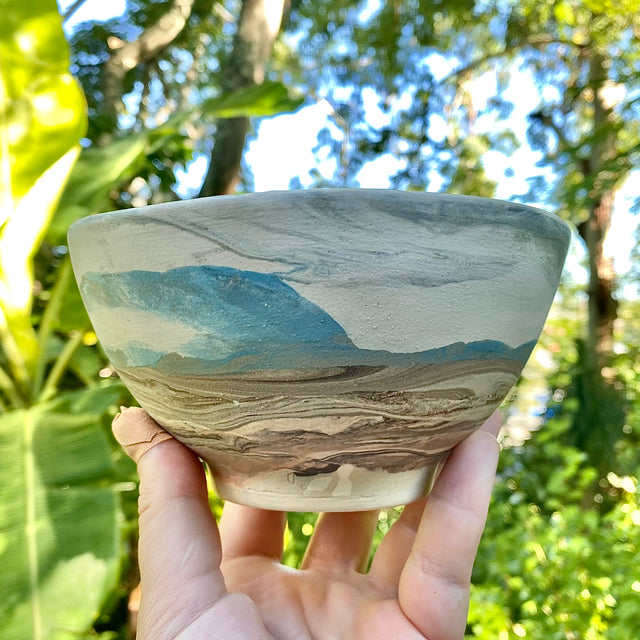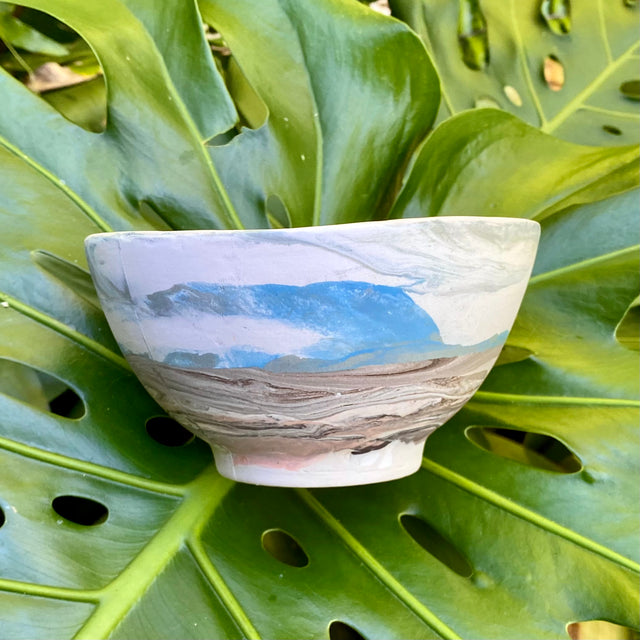 These bowls are part of my transcendental landscape series inspired by nature and fictional imageries. They are, like everything else on this website originally hand-made by myself.
They are perfectly microwave and dishwasher - safe.
Bowls are made out of stoneware slip, twice fired and glazed on the inside.

They are all unique and different from each other, if you are after a specific one- please get in touch to check if it is still available.