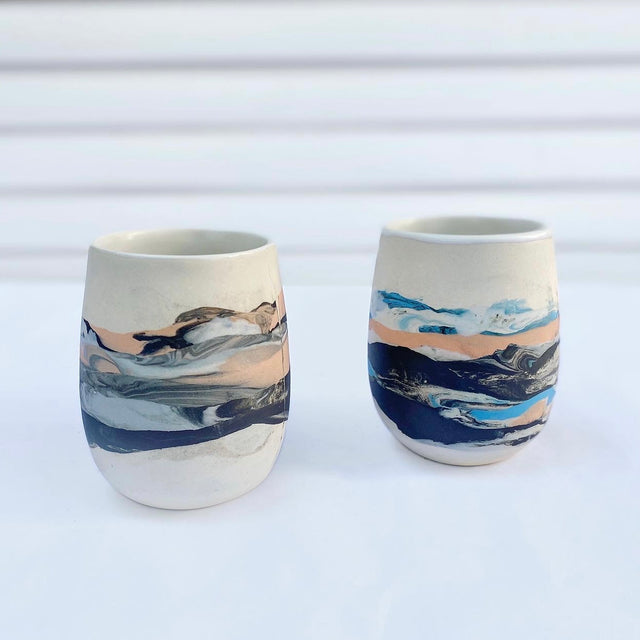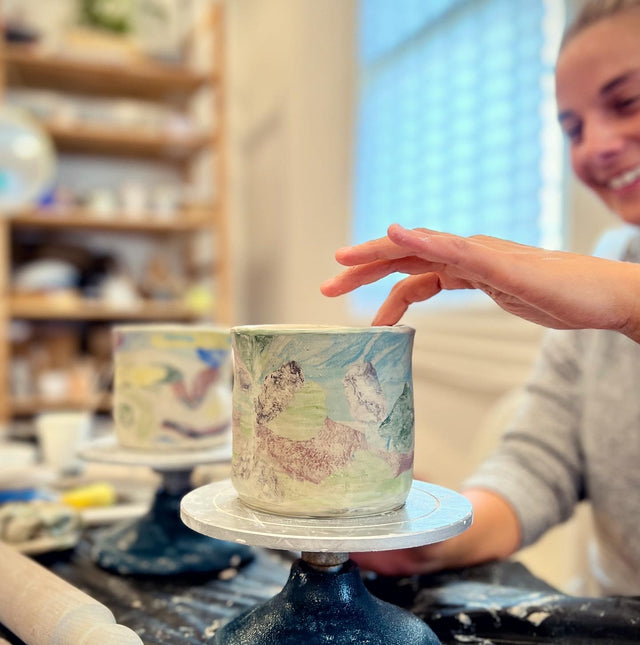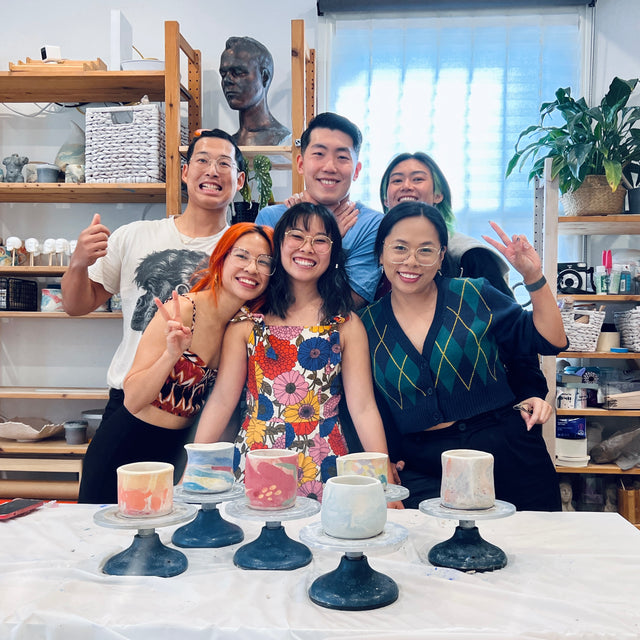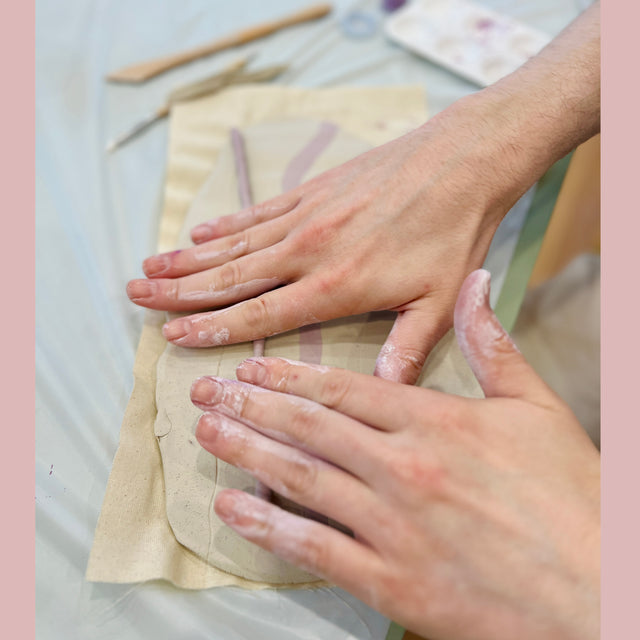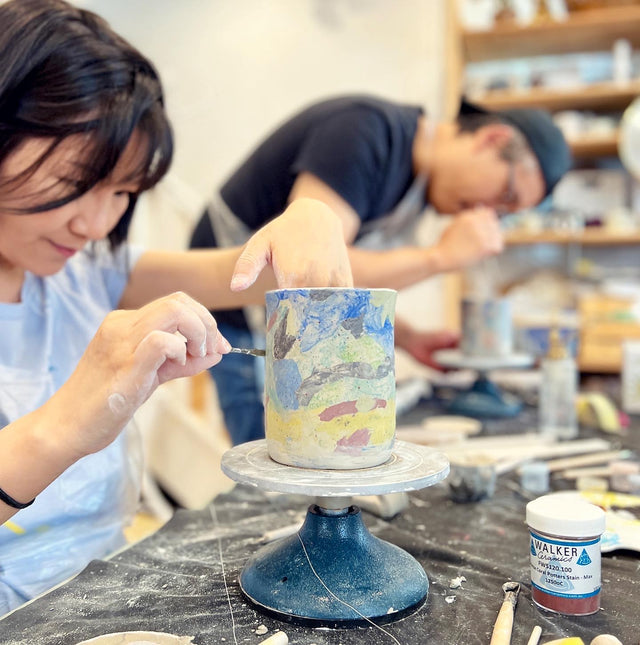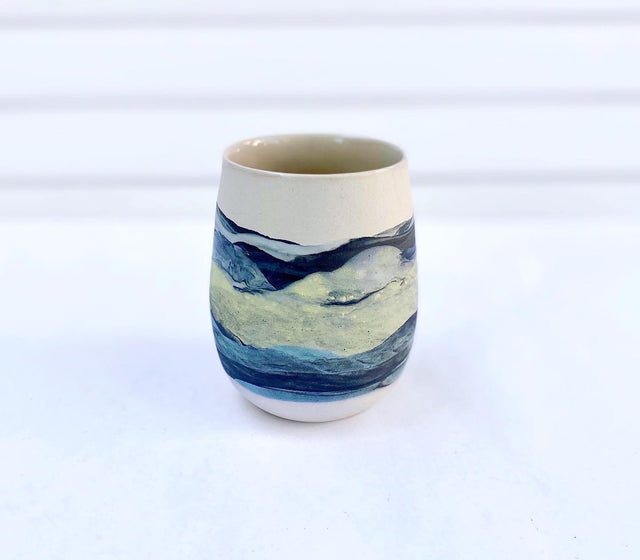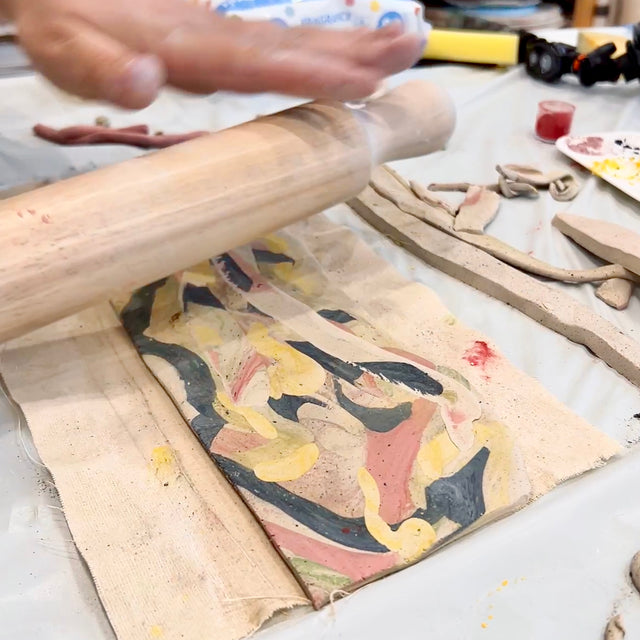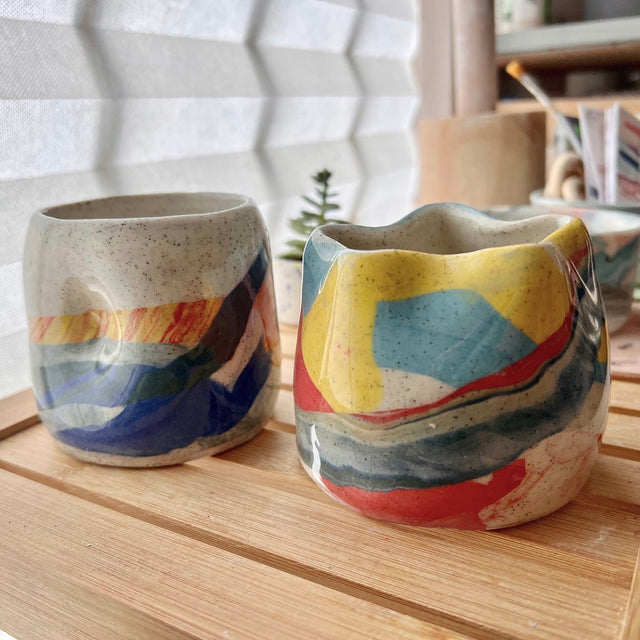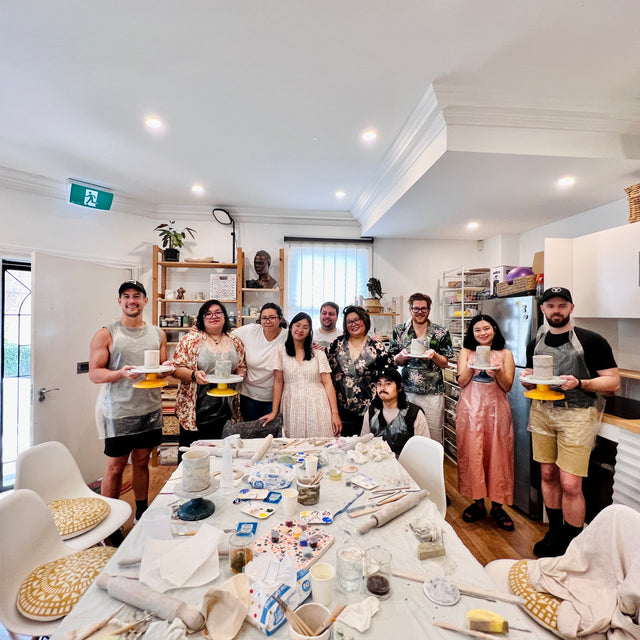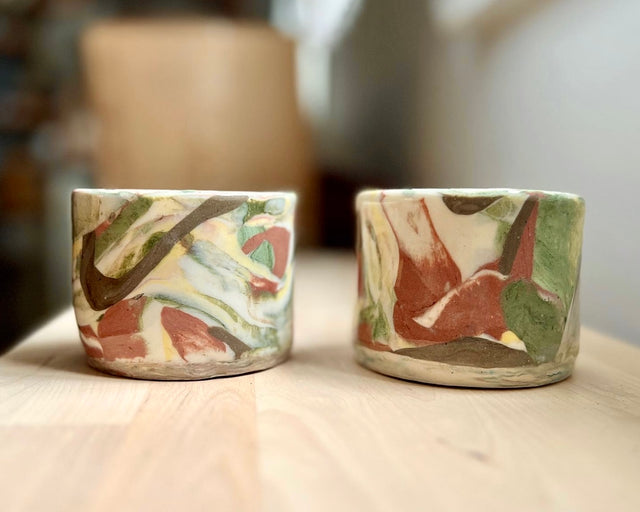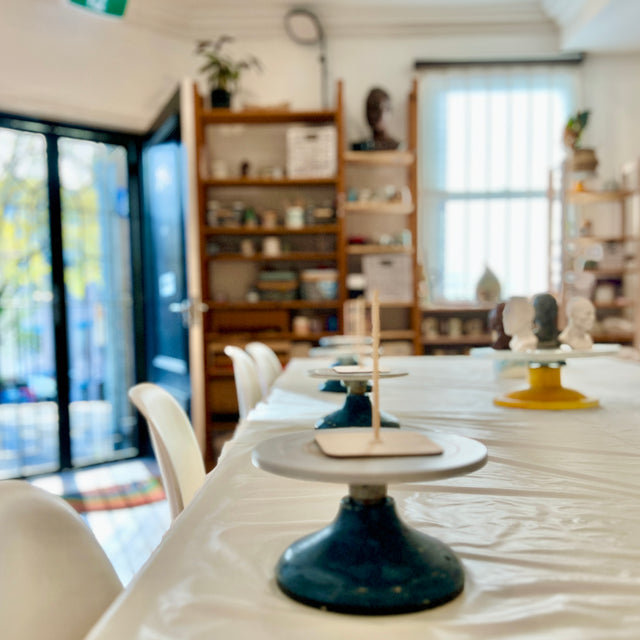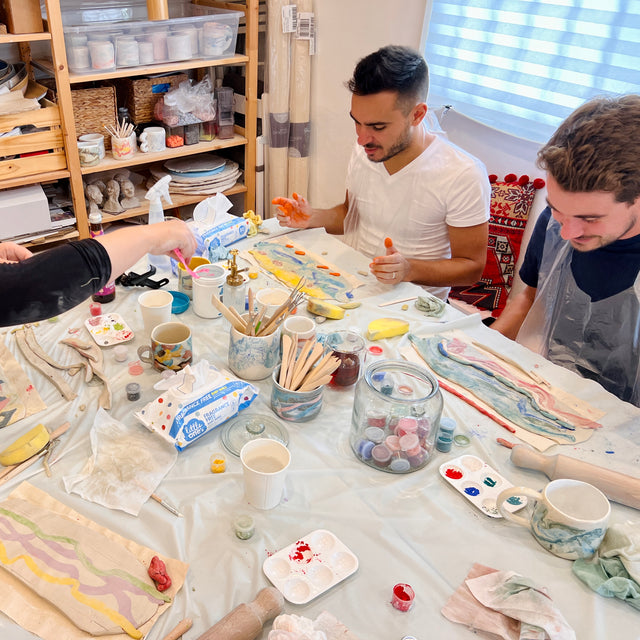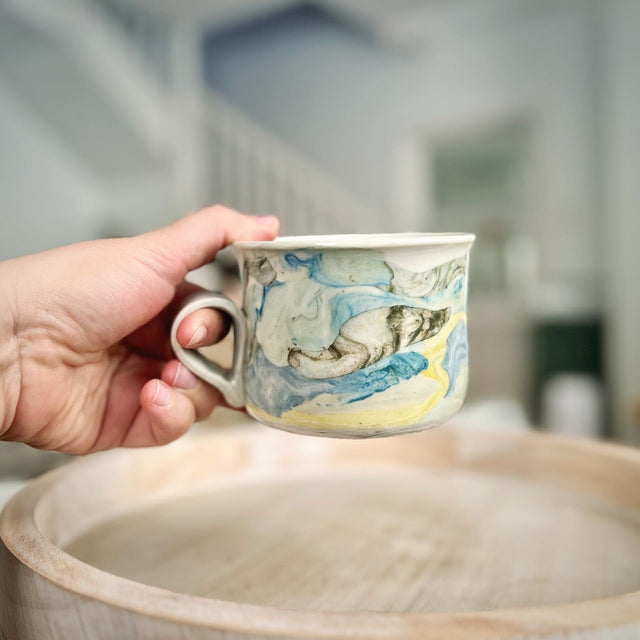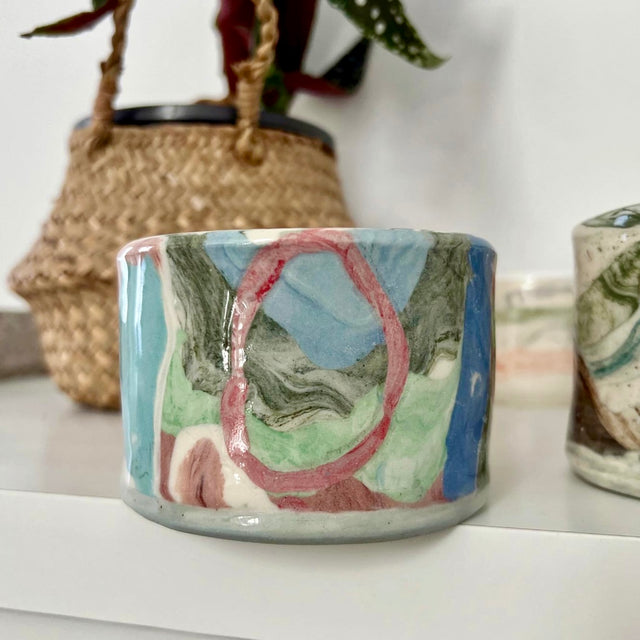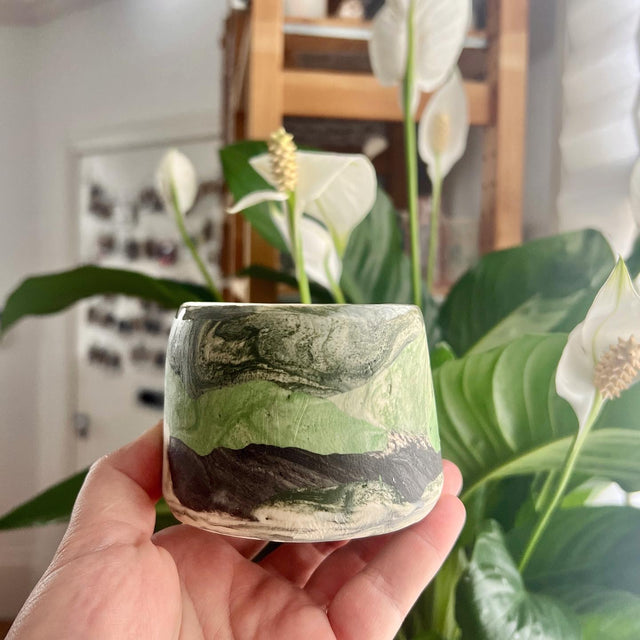 Discover a unique way of making a mug with your personal imprint
Learn how to make your own unique mug in this Sydney workshop! You will discover many possibilities of building that perfect mug without using a pottery wheel. 

I, your teacher,  will demonstrate making a unique coloured pattern or so - called marble effect and how to hand-build a cylinder mug. We will paint the clay directly and then mixed painted and white clay.

Your mug can finally be in your favourite colours inside and out prior to glazing! Further, we will modify a cylinder into a mug that has a belly or an extended lip or a concave thumb imprint! I personally avoid making handles in this class as the focus is on a unique pattern and shape.

You will be supplied with sufficient materials to build your mug and to apply the amount of colourants to your wet piece, prior to firing.


Please note: Everything made of ceramic must be fired in ceramic kilns. Glazing comes after the first firing and must be fired again. Firing is cheap and you will get the information on where to do it or to leave it with us for a fee. Either way, it requires to have a great deal of patience as it is a long, fine and traditional process of clay becoming ceramics. This is the same way all of our tableware was made.

There is an option to leave your piece to be fired two times and glazed with your host. An additional fee of 15 $ per person applies, you can pre- book it here 
Public classes are limited to 10 people, PRIVATE Groups available from 6 to 14 people, just get in touch. Private bookings are the ones where no one else will be able to join but your group. You are welcome to request your preferred date and time.
No prior knowledge needed, beginner -friendly but a bit complex class. Following instructions closely is advised, although you are welcome to do your own thing and just have fun.
Unfortunately, not suitable for children under 14 and all minors have to be accompanied by adults ( does not apply to private groups , please get in touch). 
Fresh clay slab
Access to variety of tools to cut, shape and carve
Paintbrushes
Pigments (ceramic stain) to paint fresh clay and create a pattern of your choice
Sponge for smoothing the edges
Rolling pins
Palette
Water, Coffee, Tea and biscuits (non-dairy and cows' milk available)
Disposable aprons
Turntables for shaping your mug
What should I bring?


You can BYO drinks (alcohol is ok).
This class is great for individuals and couples as well as for a team building activity, birthday or hens party.
See our cancellation and refund policy here