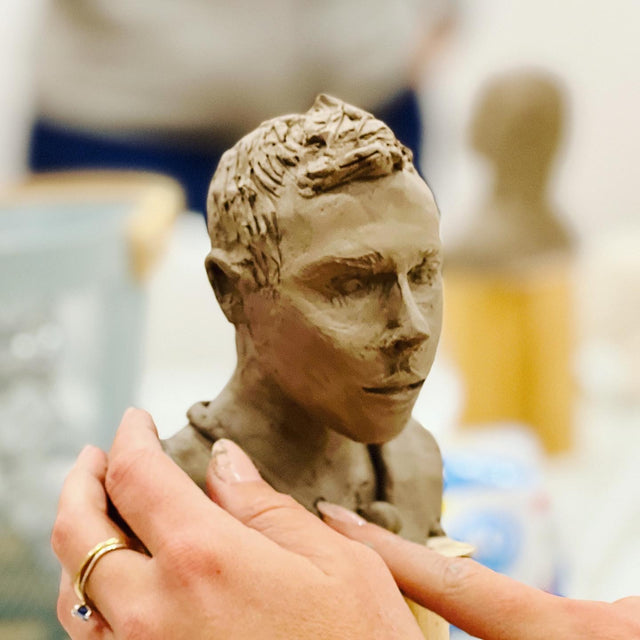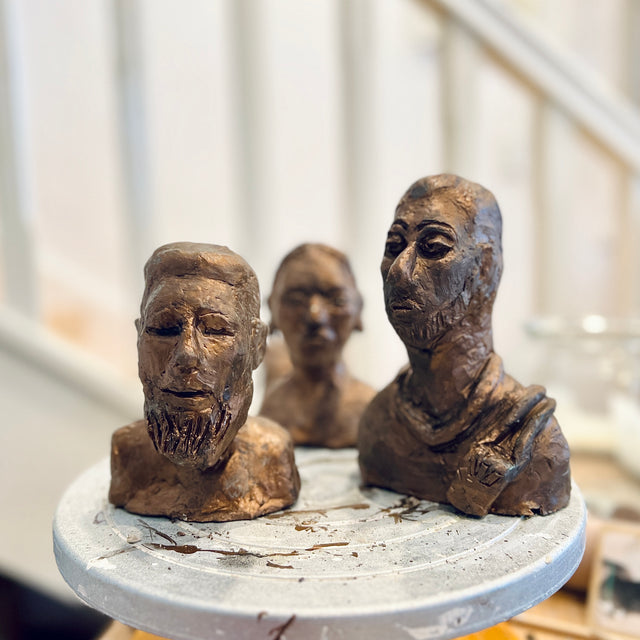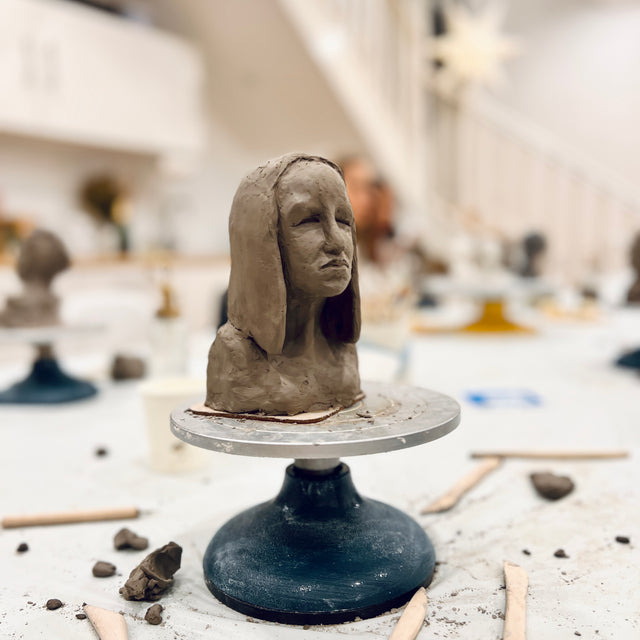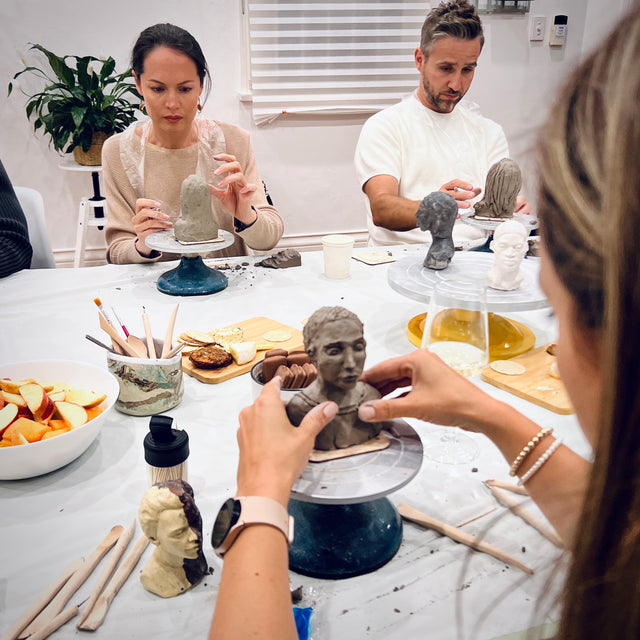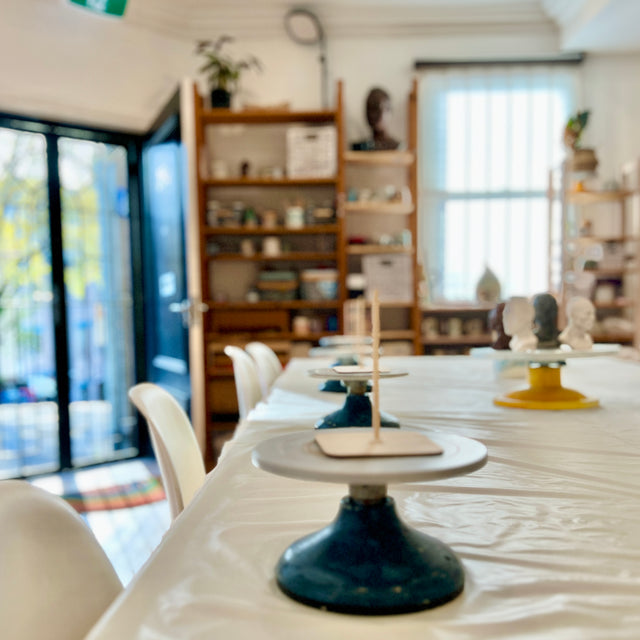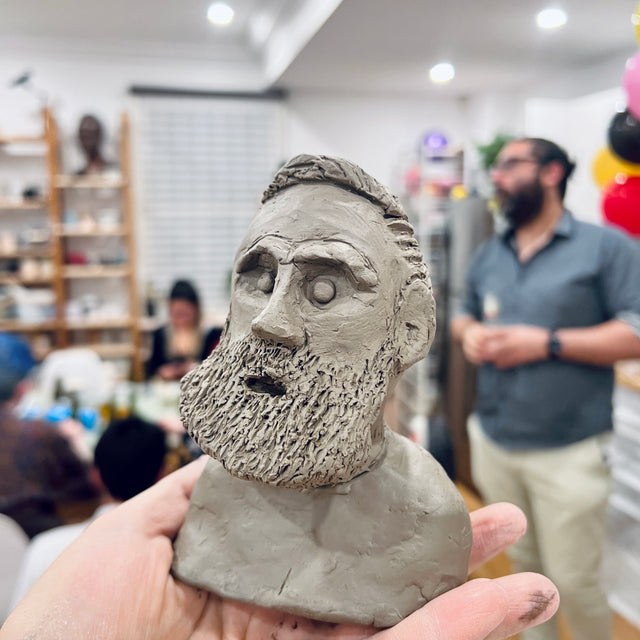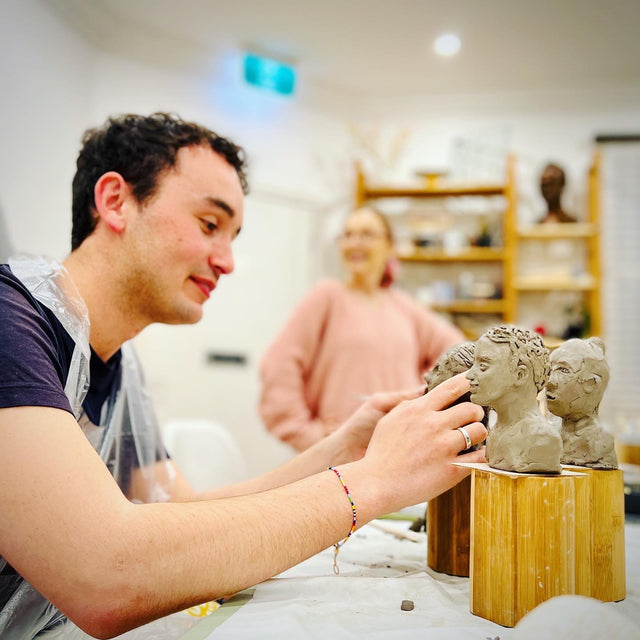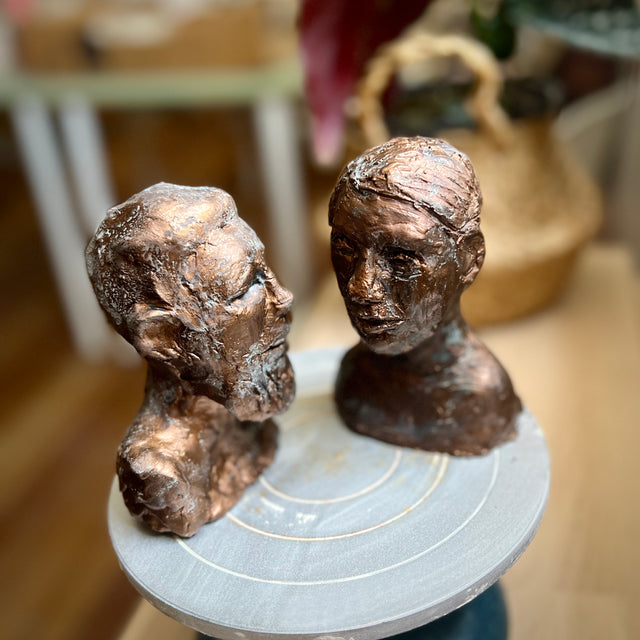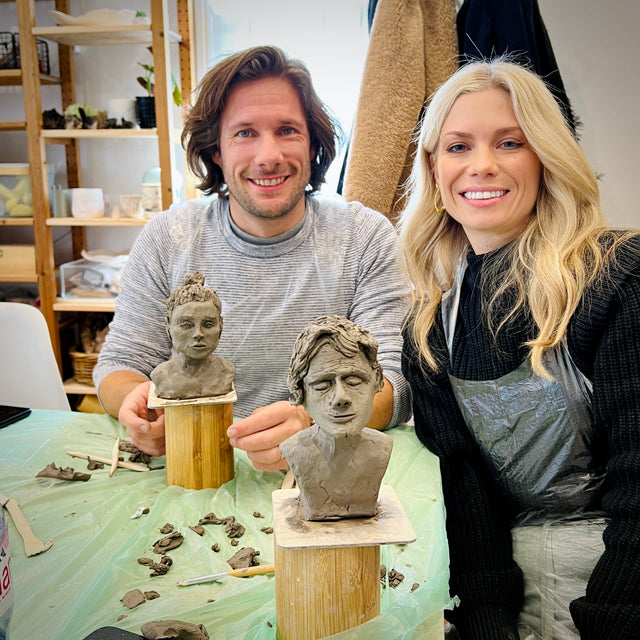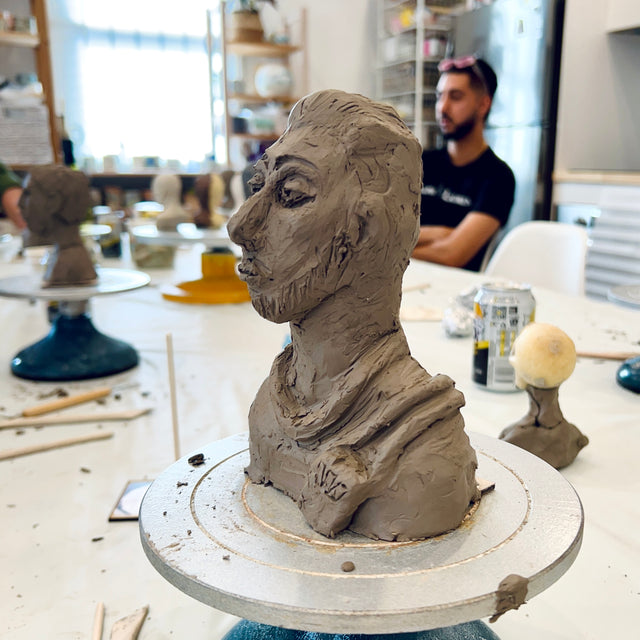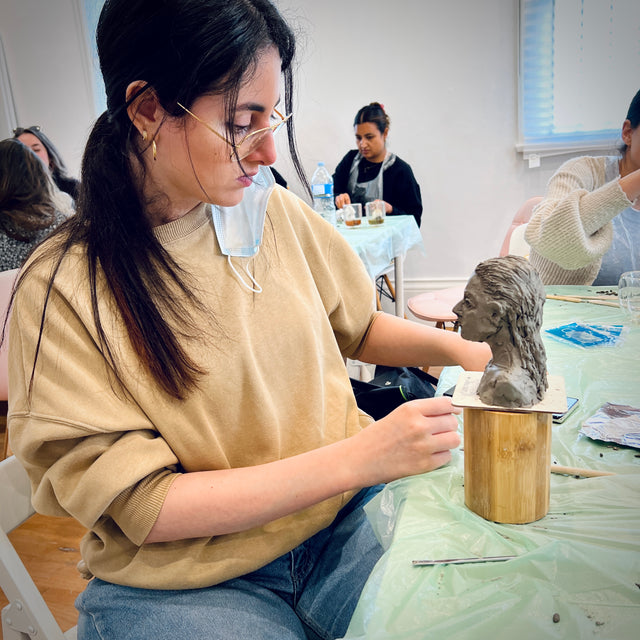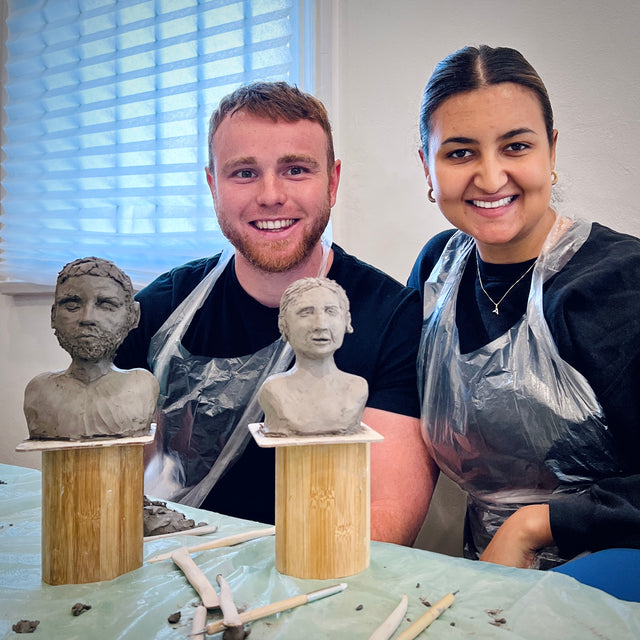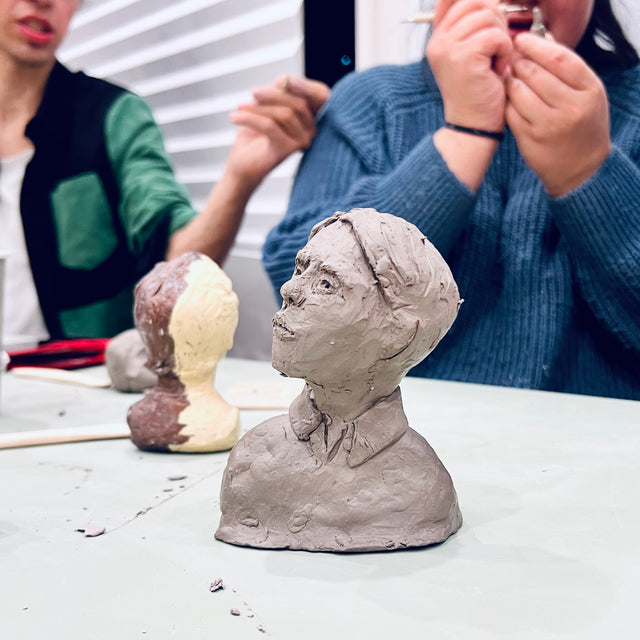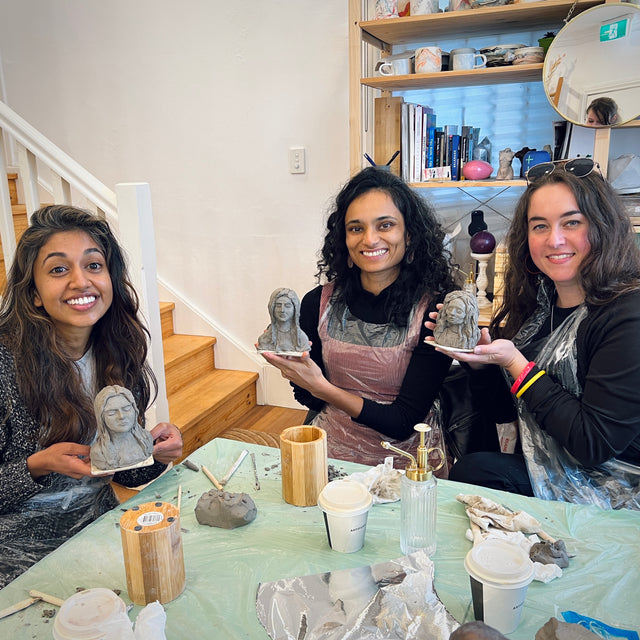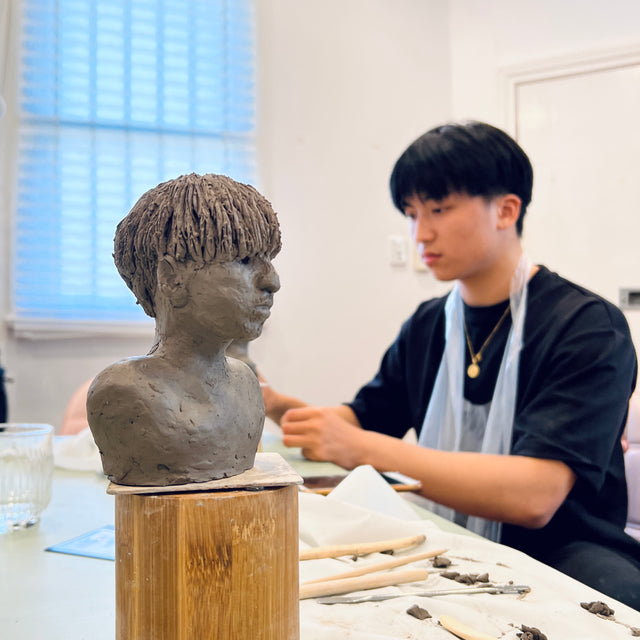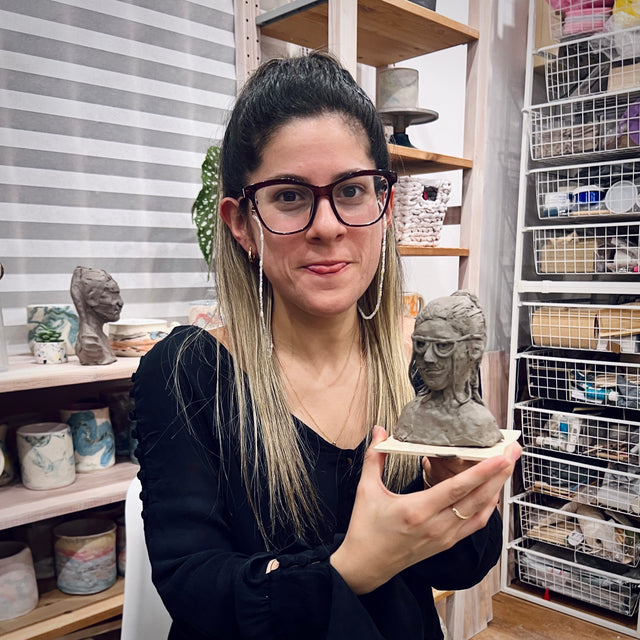 Sculpt your mate, sip and laugh! 
In this fun and unique workshop, you will be guided on how to sculpt a little portrait of the person you know by capturing their most prominent features.

You can come with your "workshop partner" and sculpt each other on the spot or bring a photograph of the person you want to sculpt. You can absolutely make your imaginary friend too, I will help you in doing it.

Everyone will receive a little wooden base with a skull to have a solid foundation and help you focus on developing a character. We are going to be making mini-busts, approximately 10 cm tall - you are welcome to do a bigger one if you wish. Public classes are limited to 12 people.
Private groups per request have maximum of 22 people.

One of the major differences between applied (such as pottery making) and fine arts is that in the fine arts there are no strict rules that could make our project unsuccessful or "failed" to serve its function.

In this workshop, you will firstly have a good laugh, then learn something about realistic sculpting and finally get to take home your very original and one of a kind artwork. Every single mini-bust has a lot of character and its own beauty!

We will be sculpting out of air-dry clay so that you can take your piece home and patinas will be available so that you can paint your portrait if you wish to do so.

What you will get on the spot:
- Air drying clay block suitable for a small portrait - this clay is professional-grade air drying clay that feels like a natural one with very high plasticity yet dries hard and it can be sanded after drying (WED clay).
- Variety of different shaped metal and wooden sculpting tools to use.
- Wooden sculpture stand.
- Apron (disposable).
- Special metal (bronze or iron) paints and brush for painting your sculpture when dry
- Box to take your sculpture home safely
- Coffee, tea and biscuits (we provide non-dairy and cows' milk).
What you should bring :
A friend or a photograph of a person who is going to be your muse for the class! It can be a self portrait too.
You are welcome to BYO food and drinks ( we have fully equipped kitchen for serving)
See our cancellation and refund policy here